When The Cup Runneth Over
"You may think this is suffering, no. It is salvation. The universal scale tips toward balance because of your sacrifice. Smile."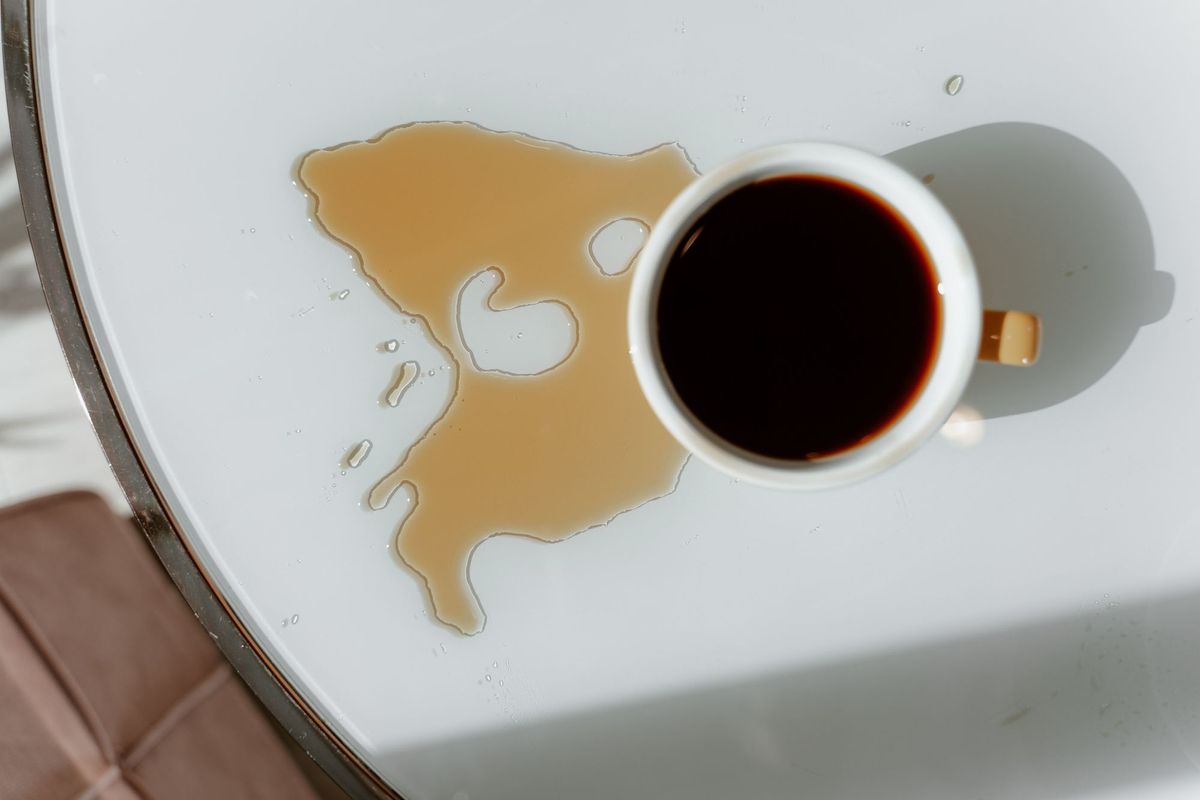 "You may think this is suffering, no. It is salvation. The universal scale tips toward balance because of your sacrifice. Smile." - Ebony Maw, Infinity War
It's been a bit of a month. The coffee consumption has been running on overtime, and I just wanted to say a quick thanks to everyone that has reached out saying that this small weekly brain dump has resonated with them in some small way. It's inspiring and much appreciated.
While I often talk about strategies for managing time, being more thoughtful on how to spend the day, leadership skills, or whatever random thing pops into my head, lots of the things that I ramble on about here are mainly my small form of self-therapy.
I hope that doesn't sound too selfish, but I often write these weekly posts as part of a methodology to work on my broken psyche. Writing is thinking, and while it makes my day (it does!) when readers shoot me a note that they found a post spoke to them, like everyone else, I stumble. More often than I'd like.
So, I'd throw it out this week: I've been feeling overwhelmed.
Lots of projects, many meetings, breaking my own rules on the calendar bank, getting stressed over things I shouldn't, not exercising as much as I should, and even having the occasional feeling of impostor syndrome.
I am not sharing this to complain to the universe, but making it more of a "we all go through it" reminder. Maybe the world would be better if more people did just that - admit we are not 'invincible' and acknowledge that there are times we all are just human.
Ironically, a question that came in from someone who read the post on Personal Mission statements started to finally get me back on track. They simply asked about my own and 'if I finally landed on one?'.
No; I haven't yet.
But I started to spend a ton of time thinking about the foundations for it:
To not stress about where life takes me or things outside my control.
To make sure that I spend time learning every day.
To be around people that make me want to be better.
To be a good father and husband.
Try not to fuck up too much along the way.
I liked the way Mark Manson talks about "Uncomfortable Truth"'s and that 'there's a realization that we all come to that affects everything we do. And yet, we spend most of our lives ignoring it'.
You must start at the Uncomfortable Truth. From there, you must slowly build a convincing case for hope. And not just any hope, but a sustainable, benevolent form of hope. A hope that can bring us together rather than tear us apart. A hope that is robust and powerful, yet still grounded in reason and reality. A hope that can carry us to the end of our days with a sense of gratitude and satisfaction.
If you enjoy these posts, you can buy me a coffee ☕️, or if you'd rather keep up with my daily ramblings, follow me on Twitter or keep reading my posts on this blog.
Forward Thinking
Im not sure why I loved this one as much as I did, but Rannae Stubbs, part of the coaching team of the amazing Serena Williams, shows off some "Ambush Tennis".
As someone 'who absolutely cannot, under any circumstances, withhold her opinion. Whether it's correcting your tennis form in the middle of a dinner party or interrupting your casual hit to offer unsolicited advice, Rennae will coach you whether you like it or not.'
Loved it.
Thoughts of the week
Latest obsession
As a long-time user/fan of the great apps from Flexibits, I wanted to draw some attention to two of the staple apps I use daily.
If you're not using Fantastical or CardHop, you're missing out on some of the best apps on iOS and the Mac. The latest support for Openings and Proposals, I've entirely ditched the alternatives that I was using to find time to connect with people.
This weeks "Deep Links"
Here are a few of the articles and videos that resonated with me over the last week:
Fin
The tribute concert for Foo Fighters' Taylor Hawkins was held this morning in London. While I only caught a few of the performances while running on the treadmill, it would be a great way to wrap up this week with Miley Cyrus's speech about him from Lollapalooza, Brazil, 2022.
Be well. ✌🏻