Deep Links
Hoist the Colours!
"If rum can't fix it; you're not using enough rum" - Jack Sparrow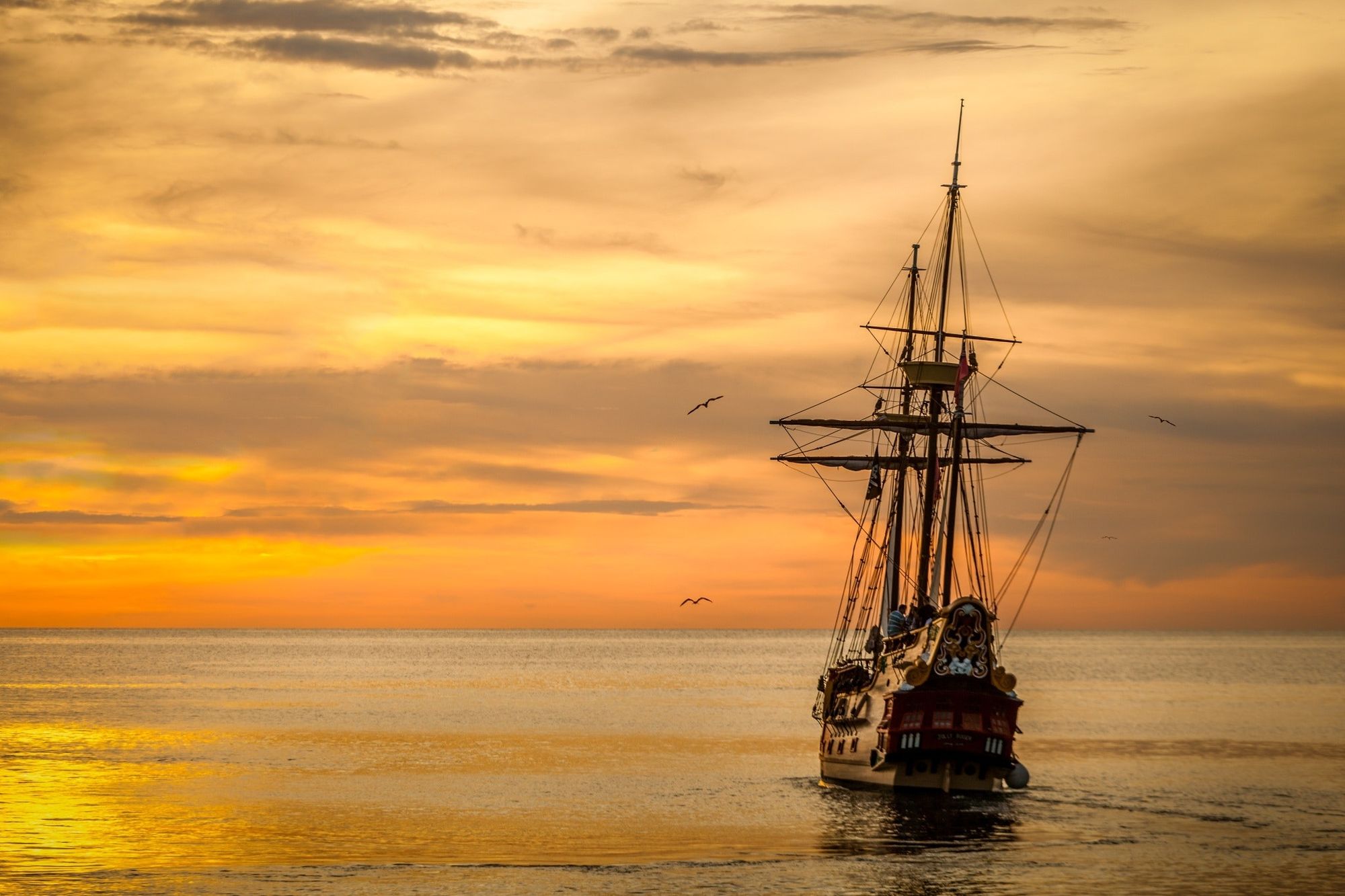 "It's more fun to be a pirate than to join the navy" is one of my favorite all-time (rumored) quotes from Steve Jobs. I say "rumored" as it was supposedly used as inspiration during a 1983 off-site retreat in which the Mac team set the tone for their mission. Who knows if it was actually said or not. :)
But by billing the team as "pirates", they wanted to inspire and set forth a challenge to a key problem (that continues to exist in 2021) in most large successful organizations - companies grow and gain revenue, but slowly morph into disciplined structures and become tied up in bureaucracy.
A pirate's nature is to rally against the norm. A pirate is an agent of change.
A pirate can function without a bureaucracy.

Pirates support one another and support their leader in the accomplishment of a goal. A pirate can stay creative and on task in a difficult or hostile environment.

A pirate can act independently and take intelligent risks, but always within the scope of the greater vision and the needs of the greater team.
If you're looking to stir things up a bit, try to shift your focus; consider the 'code is more what you'd call guidelines than actual rules', have a little fun and feel the wind behind your sails - I'd suggest fly the flag; you'll be surprised in what a little disruption can bring to your team. :)
If you're interested in my daily ramblings, follow me on Twitter or my posts on this blog.
Forward Thinking
This one struck a cord with me; I've spent countless hours refining my own systems and automation regarding my own workflows and productivity systems.
Anne-Laure has a wonderful watch on "our desire to be more productive can turn into a harmful addiction to productivity content: this is toxic productivity. It's completely disconnected from reality, it can be addictive, and if you take it at face value you may pick up some completely ineffective methods."
Latest obsession
I've started to explore the idea of taking microadventures (more on this in a follow up post) and one of the best items I've found for my bag to accompany the Matador Pocket Blanket is the CLIQ 'bottle-sized chair for anywhere'
While I don't recommend sitting for a 10 hour day in this chair (I've tried, your butt will hurt), having an ultra-light small form factor chair that's weatherproof and waterproof is a game changer - it's no bigger than a water bottle and 3.65lbs.
This weeks "Deep Links"
Here's a few of the articles and videos that resonated with me over the last week:
Fin
To wrap up this week, I wanted to share a wonderful TEDx talk from 2015 that I recently stumbled upon called "The creative act of listening to a talking frog".
Some very wise words on "why are we here", and magical lessons learned along the way with the conspiracy of craziness, presented by Kermit the Frog.