Deep Links
Harmony and The Field
"We are here to help each other get through this thing, whatever it is." - Kurt Vonnegut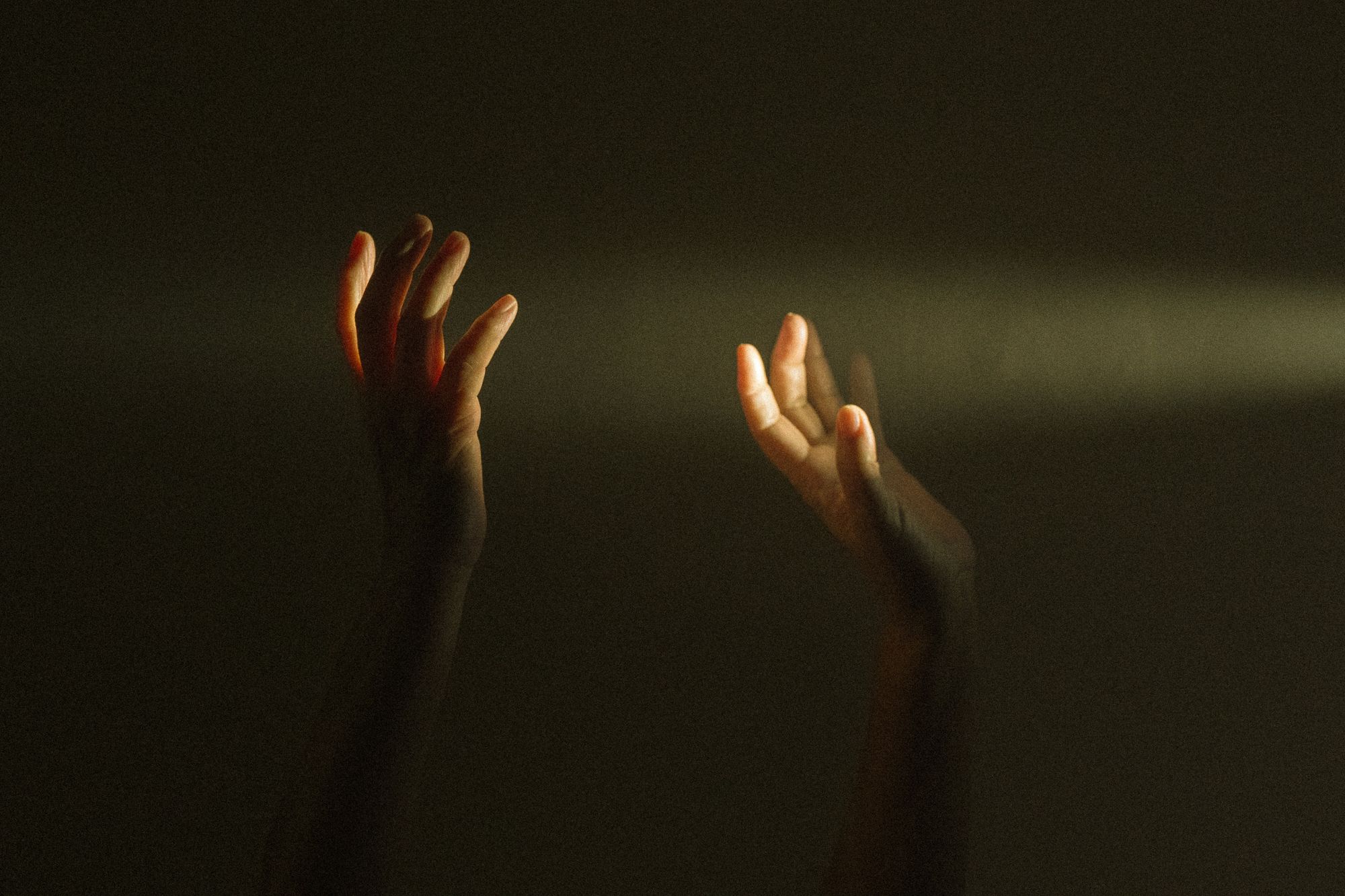 Interesting the alignment of world events and what I had planned on writing about this week. Naomi Osaka withdrew from the French Open this past Monday over mental health concerns, which seemed to spark all sorts of controversy from the press.
I found her decision to speak out incredibly brave and a reminder to everyone on how important it is to focus on well-being and prioritize personal health. Stress and anxiety are very real issues that can have devastating physical and mental effects on you.
Which brings me to the clip of the week; a personal favorite of mine, The Legend of Bagger Vance. The box office bomb (who cares what it made) revolves around the redemption of Rannulph Junuh, a young golfer played by Matt Damon who is dealing with depression and post-traumatic stress syndrome on returning from World War I. He is visited by the mysterious Bagger Vance (Will Smith), who helps Junuh along a spiritual journey through the game of golf that compels him to confront his demons, cope with fear, and learn to trust his inner voice.
"Inside each and every one of us is our one true authentic swing. Something we was born with. Something that's ours and ours alone. Something that can't be learned. . . . Something that's got to be remembered." - Bagger Vance
Wise advise for anyone, these days.
If you're interested in my daily ramblings, follow me on Twitter or my posts on this blog.
Forward Thinking
This week I rewatched a wonderful lecture from my favorite author, Kurt Vonnegut, who discusses "The Shape of Stories". In trying to understand and explain the human condition, using anthropology as a methodology, he began to map out "stories shapes" in a linear fashion.
The revelation he had was that these shapes are just as interesting as the shape of any other object. Vonnegut found that the 'tidy, satisfying arcs of many stories' at odds with reality, and throughout his works tried explore the nature of good and bad, fortune and loss in various attempts to breaking these shapes.
He ditched 'straightforward chronologies and clear-cut fortunes'; and argued a straight line made it impossible to distinguish good from bad. All moments past, present and future have always existed and will always exist (which is explored in his masterpiece Slaughterhouse-Five).
and for those who love infographics: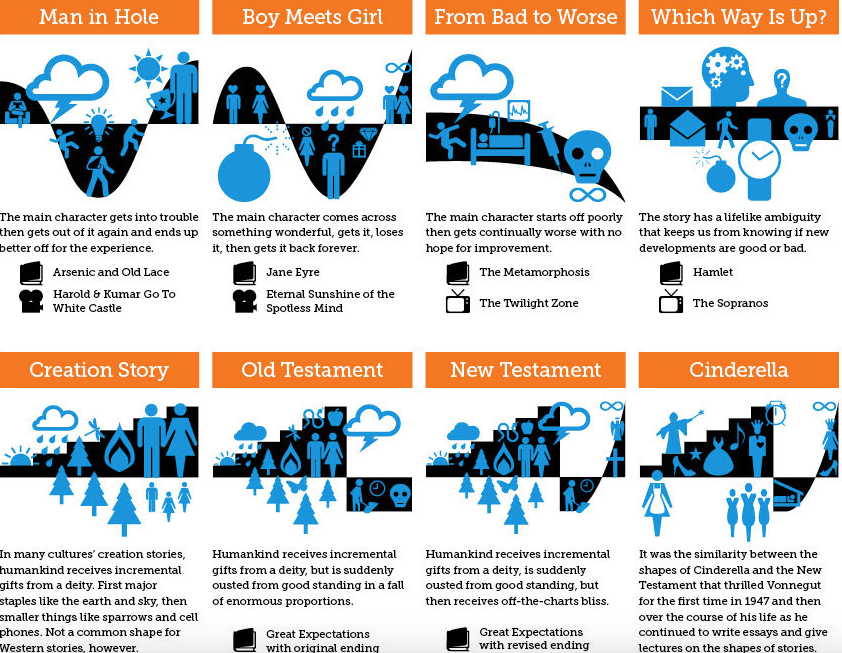 Latest obsession
I love physical notebooks.
There's something magical about writing on pen and paper that just can't be reproduced with digital notes.
My favorite notebook right now is the Lockby Pocket Journal. Called "your ultra portable pocket notebook" the Pocket Journal is a rugged waxed canvas case with nylon zippers and interior organization pockets. Also comes with a 3.5" x 5.5" Dot Grid Refill.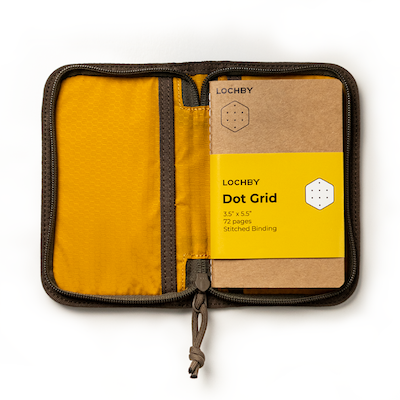 Simple. Perfect. I have both Brown and Black Waxed Canvas.
This weeks "Deep Links"
Here's a few of the articles and videos that resonated with me over the last week:
WARNING AND PSA - wanted to make sure people were aware that "Amazon Sidewalk Poised to Sweep You Into Its Mesh". Personally I shut this off immediately as it enables smart home devices (such as Echo, Alexa, Ring) to communicate with others outside of your home. Privacy nightmare IMHO - More

"The Elimination of Choice" is my favorite read of the week. Removing 'choices' from your world removes decision paralysis - More

Brilliant idea: "Stay Interviews (the opposite of Exit Interviews)" .. ask the questions and have conversations with your team and colleagues on what keeps them at a place - More

"Intermittent fasting could significantly shape long-term memory"; I've been experimenting with IF (doing 16/8) since March, and for me it's working well. Haven't yet lost all my COVID weight, but feeling a lot better - More

I never was a dog person (even growing up), but when Ollie, our golden retriever came into our lives, everything changed. Read "Puppy Experiment Shows How Dogs Connect With Humans From Birth" on the ability of dogs to communicate with their owners. - More

"Don't do 'meh' work" is the focus of "The Mediocrity Trap". One of the most 'highlighted' posts from the week is the exploration of the cost of doing work that falls short on impact. Put simply: mediocrity brews mediocrity. - More

"Why it's difficult to build teams in high growth organizations" explores the challenges with team stability when lots of new people are coming and going - More

"Apple Has a Decade-long Lead in Wearables" explores the new AssistiveTouch feature, which is crazy amazing - you have got to watch the video to see how 'a series of hand and finger gestures can be used to control everything from answering a call to ending a workout' - More

Sandman was my favorite DC Comic growing up, and I'm over the moon that it's coming to Netflix as a new series. Let's hope they do it justice with a look at "Neil Gaiman talks 'Sandman' Audible adaptation, how it differs from upcoming Netflix show" - More

File under "The Hulk", but "4 Psychological Reasons You Feel Angry All the Time" explores the antidepressant nature of anger and why it can feel good to be angry - More

How companies are going to face the hybrid/remote/return to office opportunity is looked it in these great articles:

A look at "How Pixar Uses Hyper-Colors to Hack Your Brain" - More
Fin
I was watching a show this week (I can't remember what), and the 1965 song Sinnerman (Nina Simone from the album 'Pastel Blues') was used as background music. While this song has appeared in many films and shows (such as Miami Vice, The Blacklist, Lucifer, etc), there's no scene that sticks out more in my mind than the 1999 remake of The Thomas Crown Affair and the "bowler hat" heist.
Oh, sinnerman, where you gonna run to?

Sinnerman where you gonna run to?

Where you gonna run to?
Here's a clip for your viewing pleasure (music kicks in about 1m in); See you next week friends.