Good Times, Bad Times
"You will have bad times, but they will always wake you up to the stuff you weren't paying attention to." - Robin Williams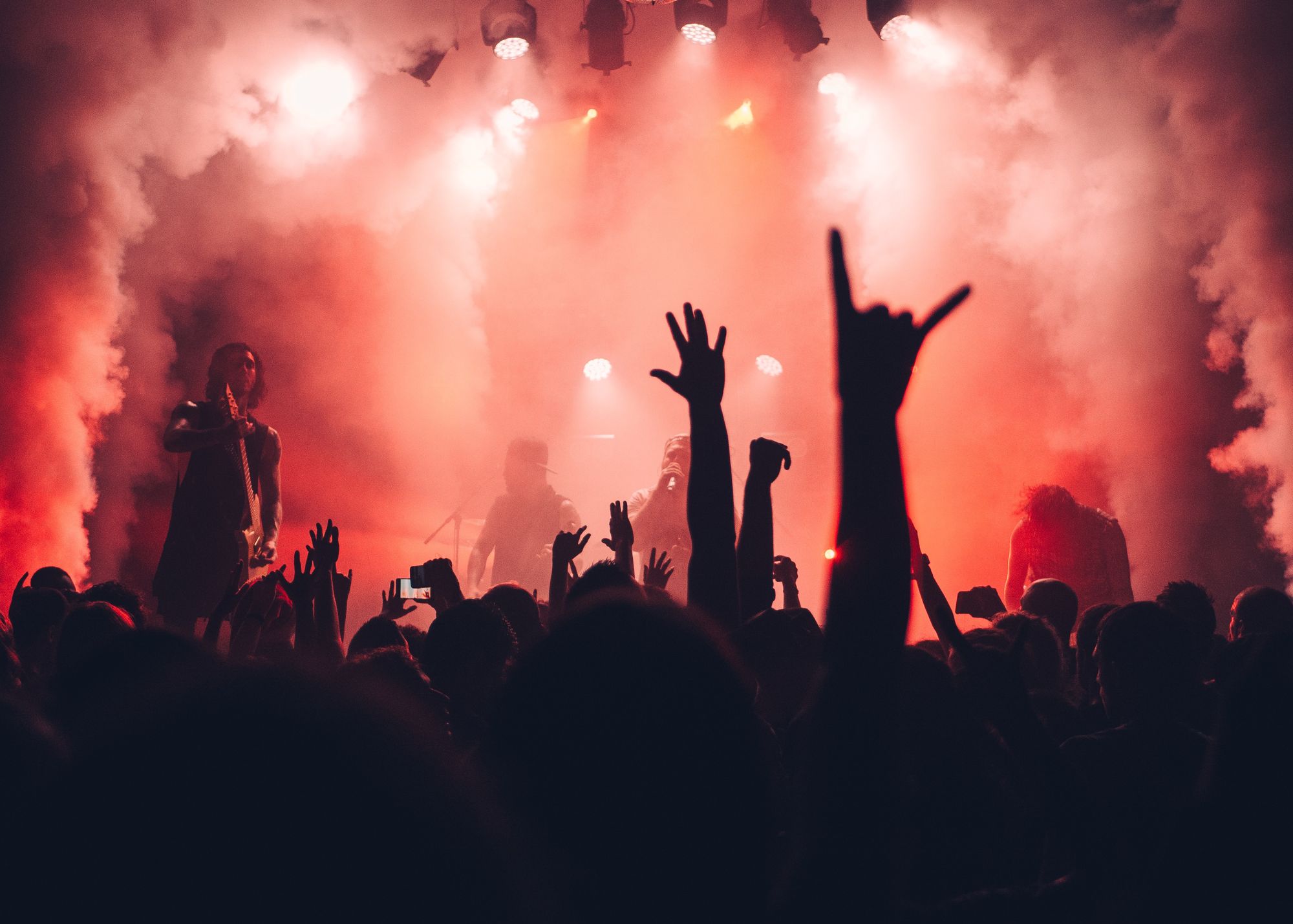 At the start of the week, I often have an idea regarding what I'm going to ramble on as I craft these newsletters. Something crazy happens that motivates me in a particular way, or I catch a new film or TV show that gets me thinking on a topic.
But this week was busy. Lots of tasks to chip through the to-do list; as you may remember, I mentioned that we moved recently. The garage has been full of boxes that we've been slowly making progress on, and we've been very mindful of what we keep after this move. I think I've been to Good Will or the dump 20 times.
Then, late last week, we were robbed.
One of the cars was left unlocked by accident; someone got in, took the garage controller, and proceeded to help themselves to items in there while we slept.
I didn't feel a huge sense of loss (ok - my wife's bike was taken and they left mine.. :)) .. but I felt a large amount of sadness about what is happening with society (and don't get me wrong, I know we're not the first to go through this, nor will be the last). Thankfully, it was limited to the garage, and no one entered the house.
But it's scary, and you feel a sense of violation.
So in wrapping up this week, I'm just going to leave this 'kindness boomerang' from Matisyahu here (along with a link to an acoustic version meshed with Bob Marley's No Woman No Cry)
It's not about win or lose, 'cause we all lose, When they feed on the souls of the innocent blood, Drenched pavement keep on movin', Though the waters stay ragin'.

And in this life you may lose your way, your way. It might drive you crazy, But don't let it phase you, no way, no way!
If you enjoy these posts, you can buy me a coffee ☕️, or if you'd rather keep up with my daily ramblings, follow me on Twitter or keep reading my posts on this blog.
Forward Thinking
I stumbled upon an article in the NYT and a Ted Talk from Adam Grant on the concept of "languishing." "Languishing is a sense of stagnation and emptiness" that seems to be an increasingly common theme amongst many of my friends over the last year-plus.
Described as "the neglected middle child of mental health," he dives into the "void between depression and flourishing - the absence of well-being."
The talk (which doesn't seem embeddable, but here is a link to watch) focuses on three steps to conquer it: Mastery, mindfulness, and mattering.
Master Something - getting a sense of fulfillment permeates your life.
Be Mindful - avoid 'time confetti' - stop shredding your focus and dedicate time to something.
Do stuff that matters - "build intimacy with those we make an impact with now."
Again - take the time and watch this one.
Thought of the week
Two great ones this week...
Latest obsession
Over the last few months, I have been playing more with readwise.io as a tool to highlight articles, books and podcasts. This week on their blog they teased a sneak peak of their upcoming reading application to take on Pocket, Instapaper, etc.
Reading for betterment can be pleasurable, but pleasure is not the ultimate intent. Instead, there is a deeper purpose. This might be to expand the boundaries of knowledge through original research; to become a more eloquent speaker; to inquire into the meaning of life; or to simply internalize a memo for work.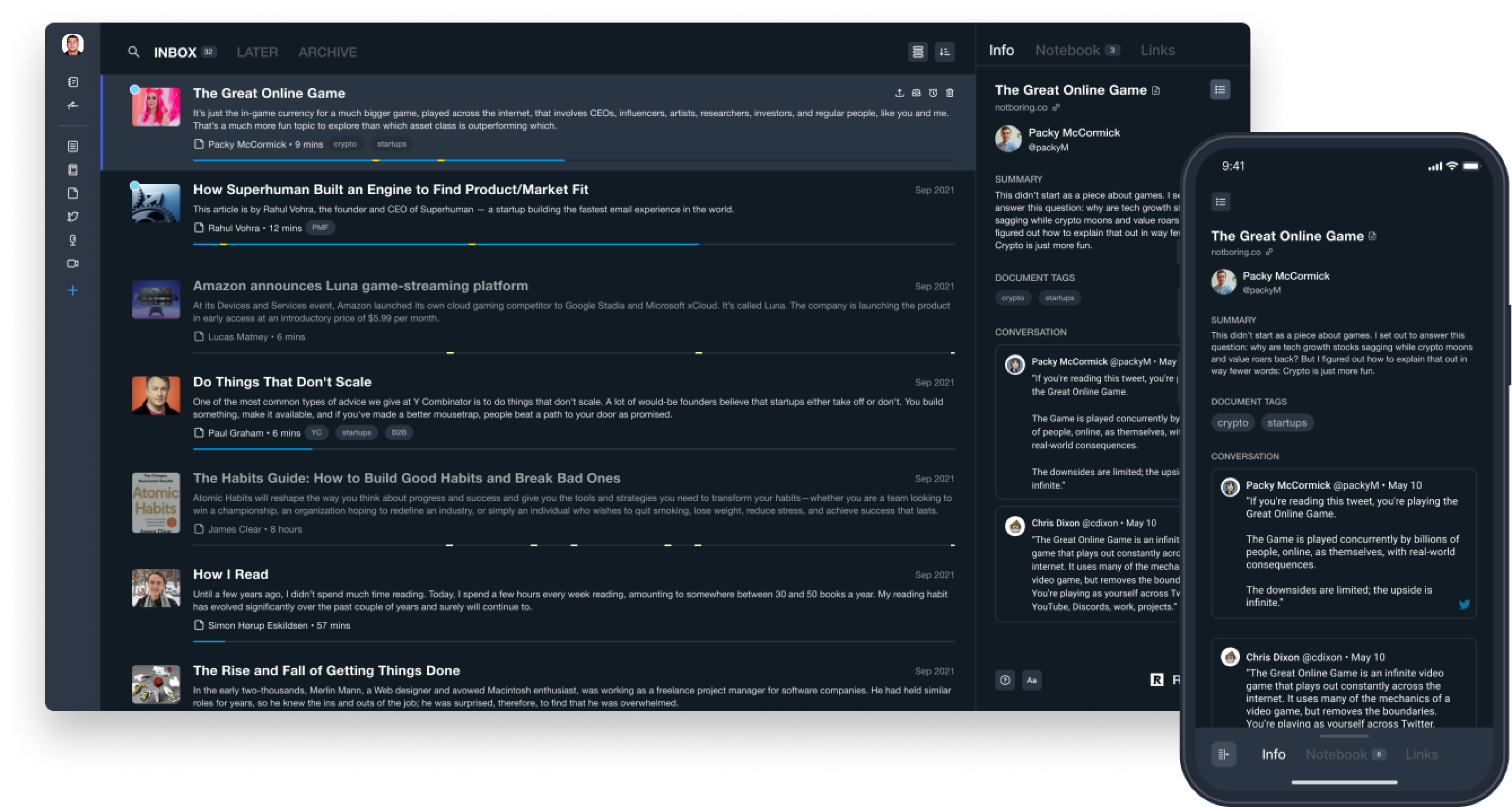 I am looking forward in seeing where this develops as I am continuously working on improving my knowledge workflow.
This weeks "Deep Links"
Here are a few of the articles and videos that resonated with me over the last week:
Flashback
Fin
I didn't know the behind the scene story of @CraigWeekend. Every week since March 7, 2020, he reposts Daniel Craig's introduction of the band on SNL to over 450k followers.
Without further adieu, ladies and gentlemen, the weekend.