Manage The Moments
"You mustn't be afraid to dream up little bigger, darling." - Eames (Tom Hardy), Inception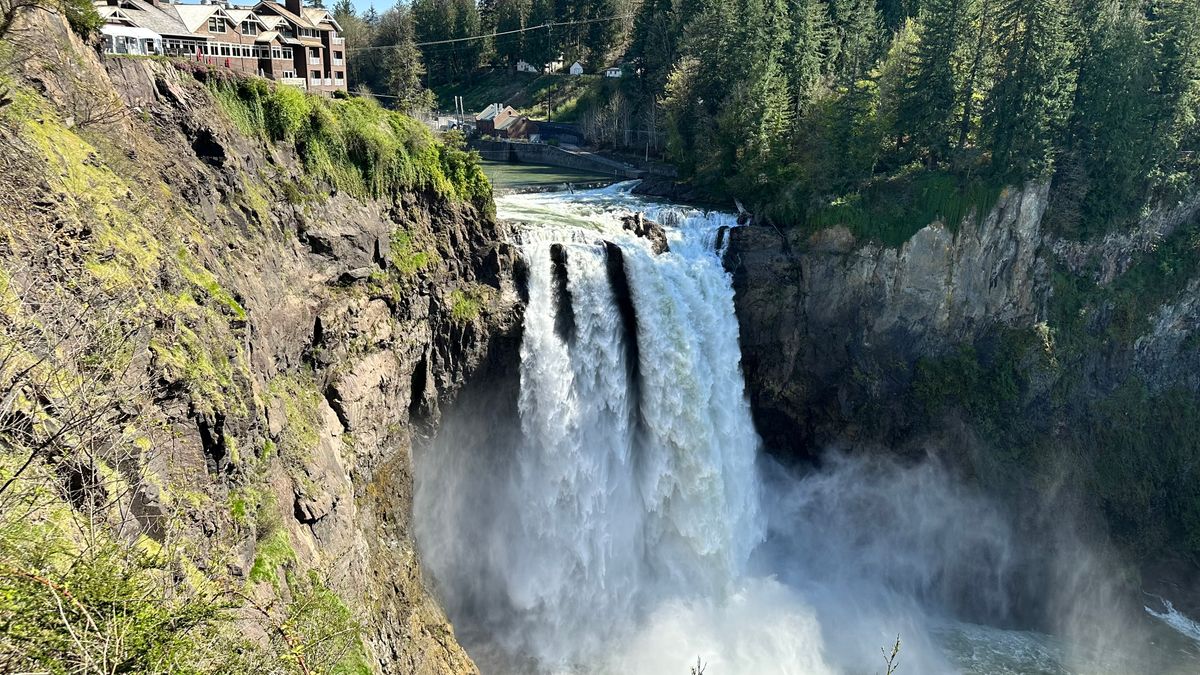 You may (or may not have) noticed that I took a week off from writing last week (#restdaybrag). It was a pretty chaotic week, followed by my birthday (which, for many, is a complete source of stress and probably another post topic), and it was just one of those moments where I had to focus on my mental well-being. Throw down the pen, remove distractions, and take care of my shit.
And for those who have known me for a long time, you already know I am no stranger to stress. My second heart attack was caused by stress, and I'm overly sensitive when I pick up the signs when I feel pressure coming on. I try to avoid it. But often, being human, I fall into old patterns and cycles, and oops, there it is - I find myself being stressed out again.
Rinse and repeat.
One of the tools in my tool-belt of stress-management tactics that I try to utilize when I feel this building is to hit my commonplace journal as a source of inspiration. My digital commonplace journal is a guide to put my mind on a better path, where I store quotes and nuggets of information that I find in random places that, hopefully, will be valuable someday. It leads me to this excerpt from the book, The No Asshole Rule by Robert Sutton.
Manage moments — not just practices, policies, and systems. Effective asshole management means focusing on and changing the little things that you and your people do — and big changes will follow. Reflect on what you do, watch how others respond to you and to one another, and work on tweaking what happens as you are interacting with the person in front of you right now.
Little changes add to big things over time. In each of our own little way, I hope everyone is striving to be a badass at life - it's an important takeaway to think about the minor tweaks or actions you can do every day/week/month to inch closer to become a better human.
I'm not sure if that resonates loudly for folks (I swear I haven't had any whiskey this morning), but it's an important one for me now that I'm 52 (holy shit!) that grounds me.
One of the little things I've been working on for the last year is the idea of mentorship. Not only carving out time to mentor others but also seeking guidance from those who have been down the path before. This is the spirit of a 'personal board of directors.' They can help you through all these times of stress.
Ironically, Michael B. Johnson (@drwave), posted one of the best pieces of advice this morning that I instantly added to my commonplace journal:
My advice to you:
get a mentor.
Ideally, 10-20 yrs older than you.
Be impressed/intimidated just enough - if you can't make them laugh, bail.
Treasure their stories.
Tell them back to confirm.
It's worked for me.
Anyways - I'm rambling. I hope this post finds you well and that you're spending a little time every day tweaking little things to make something better.
If you enjoy these posts, you can buy me a coffee ☕️, check out my store or just share my work. If you'd rather just keep up with my daily ramblings, follow me via your favorite RSS reader, via Mastodon or keep reading my posts on this blog. Your support is much appreciated!
Mind Benders
Quotables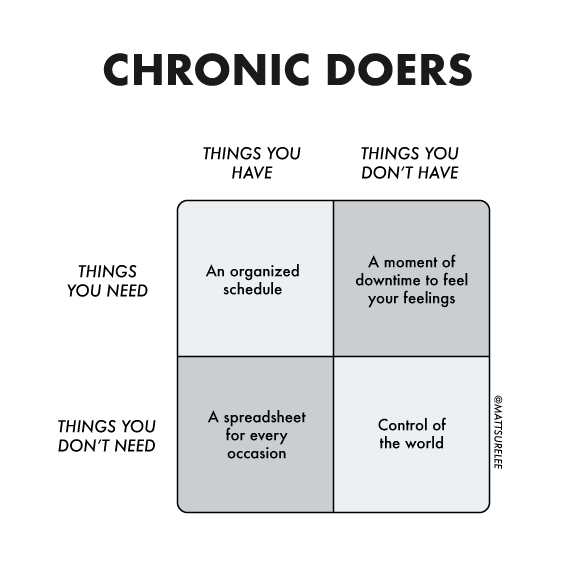 via Matt Shirley (@mattsurely)
Brain Dump
Here are a few articles and videos that resonated with me over the last week:
This Weeks Vibe
It's been a stressful few weeks, and I'm working hard to get past it.
Chippin' around, kick my brains 'round the floor
These are the days it never rains but it pours
Ee-doh-ba-buh, ee-da-ba-ba-bop
Mm-bo-bop, beh-lup
People on streets, ee-da-dee-da-day
People on streets, ee-da-dee-da-dee-da-dee-da
Be well. ✌🏻