All The Little Things
"Another flaw in the human character is that everybody wants to build and nobody wants to do maintenance"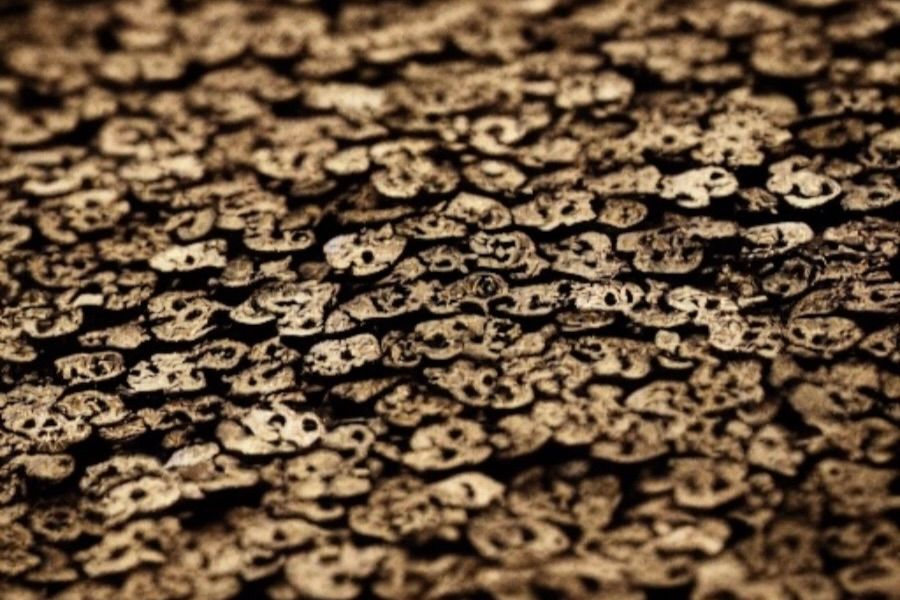 "Another flaw in the human character is that everybody wants to build and nobody wants to do maintenance" - Kurt Vonnegut
One of the most commonly asked questions in mentorship sessions I am asked often revolves around "having an impact" or "how do I make big changes." It's interesting to dissect a bit, and I can only offer some "advice" from past experiences and my perspective.
It is a bit off when someone or an organization thinks there's a clear path to eliciting huge change by boiling the ocean. It doesn't matter the 'what' - an attempt to make a massive culture change, technology shift, or something on a personal level like changing a life-long habit - big bang approaches don't usually work.
Change isn't like an asteroid hitting the planet. (Well, ok, that would change a few things). The simple truth is that for most items to register any importance or cause significant impact, change can only come from long-term consistency and micro-improvements.
Little things that add up to big things over time.
Often what many see as others having "success" is (behind the scenes) built on years of failure, missteps, incremental learning, documenting/journaling what worked, and continuous iteration.
"It takes about six years of hard work to become an overnight success; So, if you're going to write a book in six years, please start now and focus on hard work, breaking new ground and being a standup guy." - Seth Godin
Here's a counterintuitive example from the world of running. (Standard warning applies - even though I've run marathons and half-ironmans, I'm not a certified coach or have any form of medical insight); There's tons of research out there showing that 80% of your workouts should be done slowly. Going out and pushing yourself to start running fast isn't going to get you anywhere outside of an injury. But the 80/20 training rule - running at a slower pace helps your body increase the rate at which it converts oxygen to glycogen for fuel - gets your body more efficient over time.
It builds endurance to run harder without fatigue.
This illustrates the power of continuous progress.
Setting yourself up for big wins is often a quick path to failure. And honestly, as a human, small victories every day/week help build momentum. Its what we need.
"Well-being is realized by small steps, but is truly no small thing." - Zeno
If anything, I want to stress, that the most success you can have is in the process for change itself, not the actual outcome. The simple fact is, you have control of the process:
you decide if you go for that workout or sleep in.
you decide to eat the donut or the vegetables.
you decide if you want to get sleep or stay up late.
you decide to stay shackled to the past or focus on the future.
Your focus should ultimately be on the things you can control to make long-term changes. Focus on the systems you put in place to make slight, continuous improvements to get you to a different place.
Keep a journal of those improvements. Read it back in a year.
You'll be shocked at how far you've come in whatever you may be attempting.
If you enjoy these posts, you can buy me a coffee ☕️, or if you'd rather keep up with my daily ramblings, follow me on Twitter or keep reading my posts on this blog.
Forward Thinking
Shawn Blanc had a quick post this week on Minimums and Maximums that bears repeating:
I think it was Greg McKeown who I first heard suggest the following:

- Have a minimum amount of time set aside for the good, the deep, and the essential things.

- Have a maximum amount of time set aside for those things which are shallow and not essential.
150% dead on.
Thoughts of the week
Latest obsession
I've been a long-time fan of the gear from Western Rise; I've previously backed their Airloft Jacket and really have enjoyed the Versa Hat; so when I saw they had a new offering, I quickly jumped on it. Check out The Meta Shell, which went live on Kickstarter and was funded in a few hours. And how cool is this: it even converts to a sling bag.
We created the Meta Shell because most rain jackets feel like wearing a trash bag. They are hot, they are crinkly, don't breathe, wrinkle, look terrible, are uncomfortable to wear, and don't move with your body. Not only that, they only work when it's cool and raining, so you look ridiculous carrying one around when it may or may not rain. We were tired of having to carry something that didn't meet our standards, so we completely rethought how a rain jacket was built.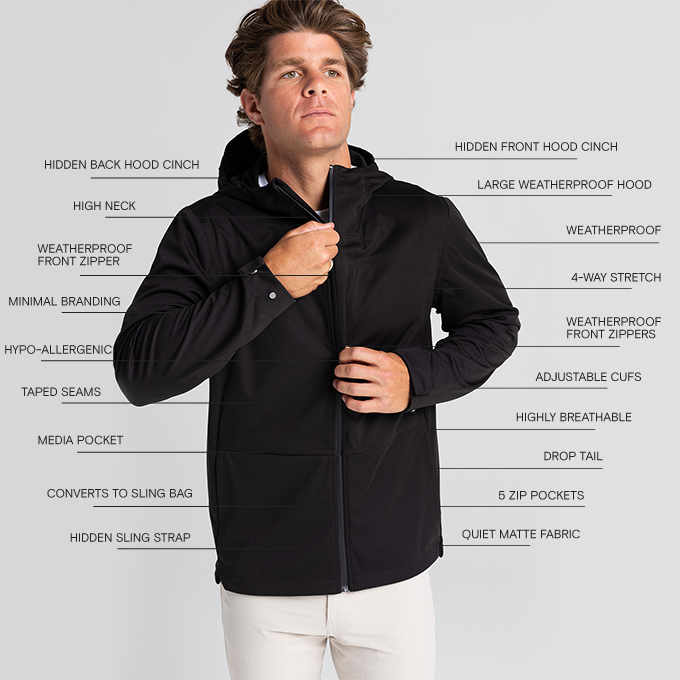 There's an excellent overview of the new offering at Carryology, or if you want to back it, check out their Kickstarter.
This weeks "Deep Links"
Here are a few of the articles and videos that resonated with me over the last week:
Fin
Closing out this week with a fantastic set of drawings (animated for your enjoyment) from Helen Green of the hairstyles of David Bowie. They range from before he was a star in 1964 to 2 years before his death in 2016.
Enjoy...
Be well. ✌🏻