Plan for the Disruption of Your Plans
"Chaos often breeds life, when order breeds habit."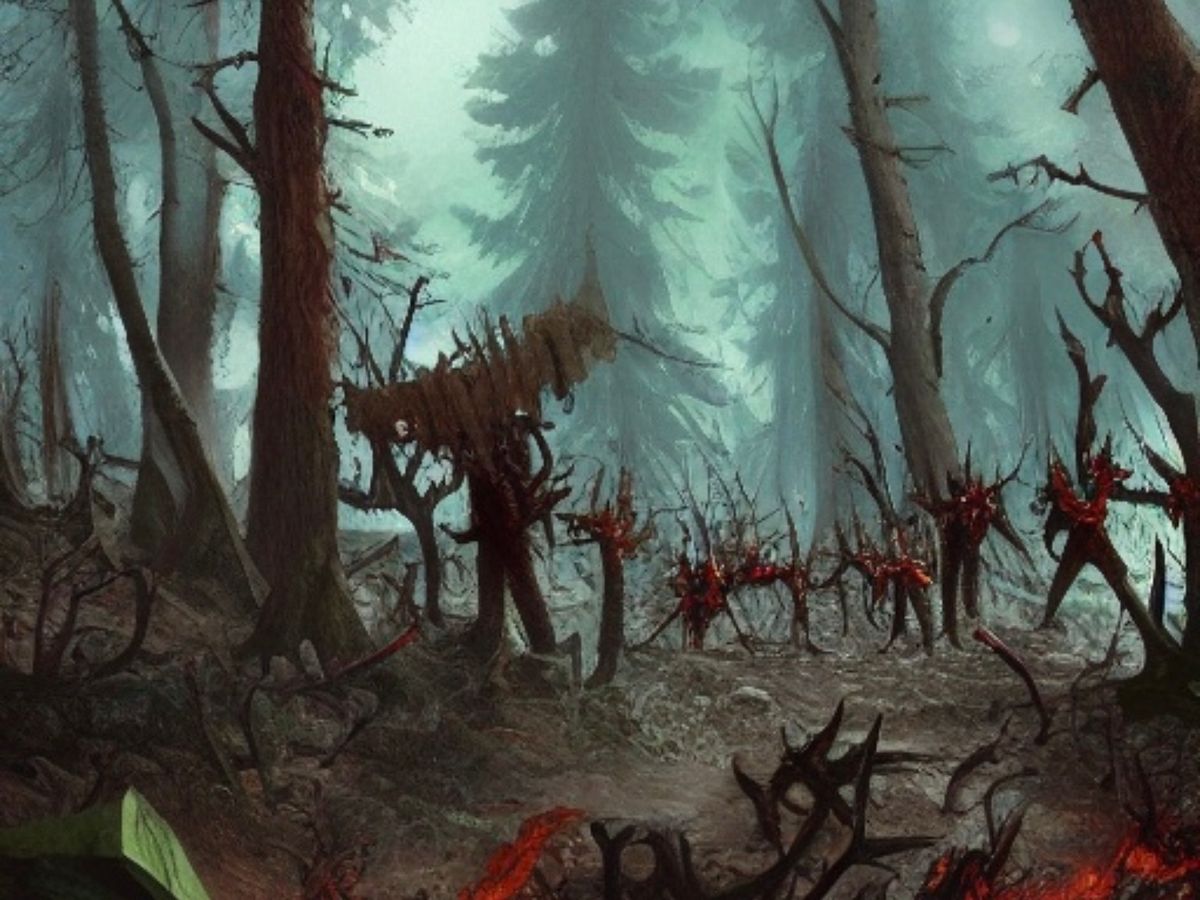 "Chaos often breeds life, when order breeds habit." - Henry Adams
Moving to the Pacific Northwest in the late '90s helped me get off the couch and start exploring the hiking world. At first, it was just local adventures - throw the boots in the truck, head out early to Mount Si, and try to beat the 'traffic' to the top. But, like everything, the obsession grew - taking on more challenges, longer trails, then doing something wacky like 'let's summit a volcano - Mt St Helens.'
Then, in late 1999, I read the fantastic book 'Into Thin Air' by Jon Krakauer, and just knew - I had to do this Everest thing.
Now, it was never my intention to go summit Chomolungma (as it's called in Nepal) - I just wanted to get above base camp, see the Khumbu Icefall and have the experience of a lifetime.
Of course, I kept a detailed journal of the adventure: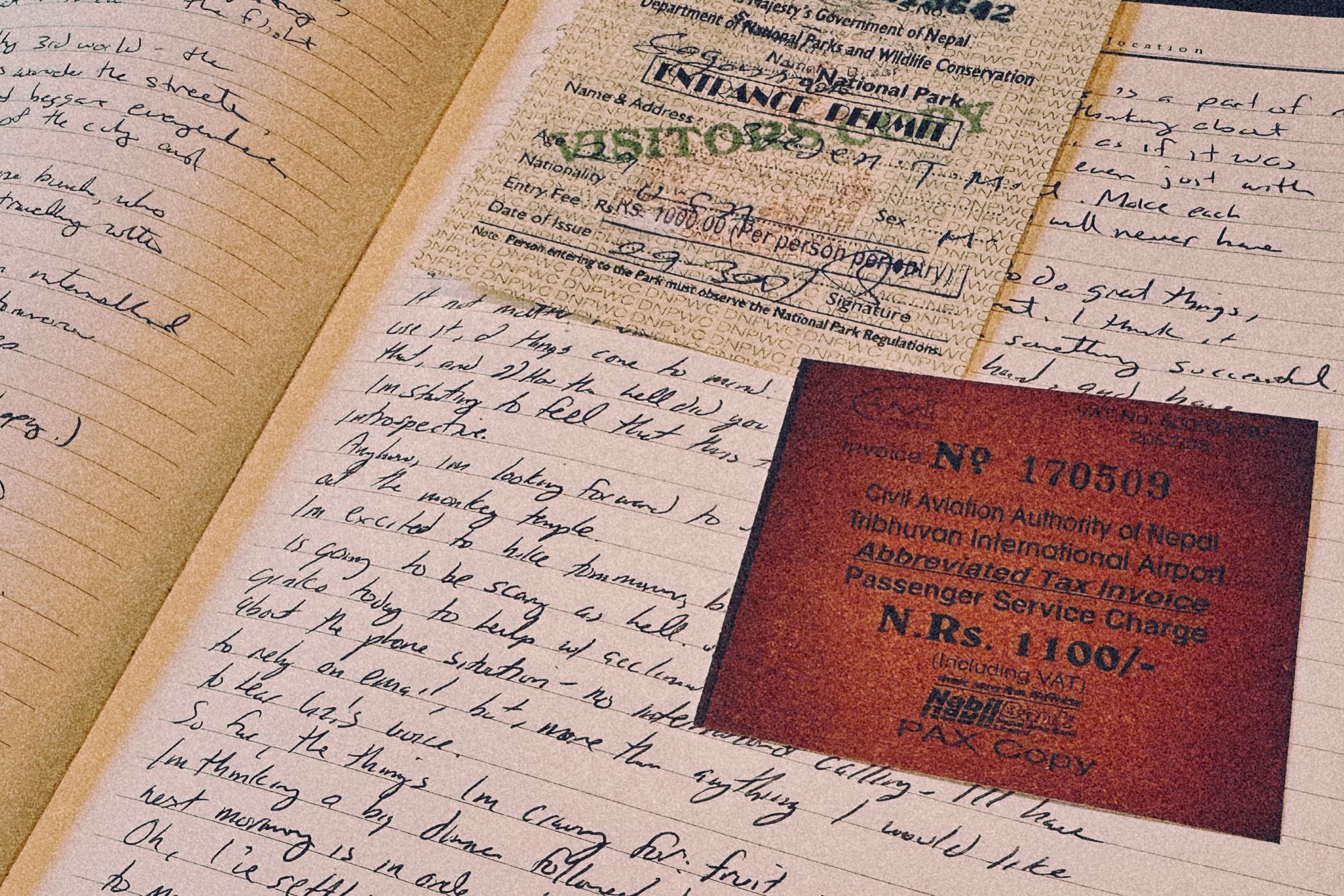 An excerpt:
Today sucked. Started out early with a fairly easy hike until after lunch; we crossed a few high suspension bridges, and shortly after crossing Sagarmatha park entrance, things went south. Forgot the elevation gain, knees hurting, etc.. let's talk about the thunderstorm.

Heading to the tea house, we got soaked.  Everything felt cold and heavy, The pain started to shoot through my hands, and breathing was heavy after we crossed 10,000ft. Everything feels numb and frozen.

The only good thing - I still can go to the bathroom, so I know that I'm starting to acclimate.

We finally stumbled into Namche, exhausted and frozen. The only thing I am looking forward to now is warming up in front of the fire. Which, turns out, was fueled by dried yak dung.

Tomorrow, we press on. No other choice, no turning back.
Sounds ah-maz-ing, huh? It was something...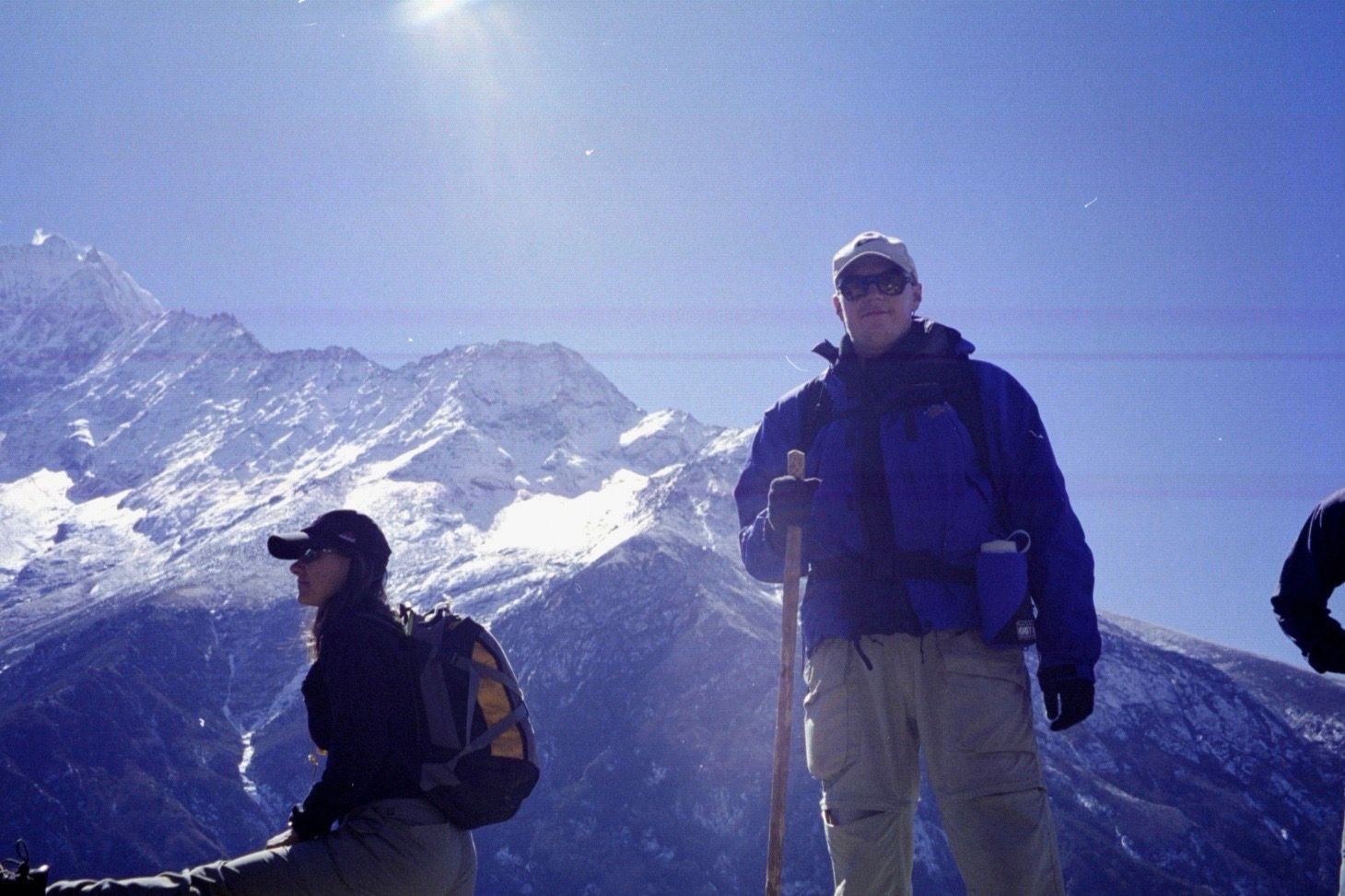 So, why was I thinking about this now, 20+ years later? (Outside of wow - that was an extraordinary adventure I will never do again.)
I've been noodling recently about how people, teams, etc., react to things that don't go to plan. Most jobs tend to respond to things going wrong, like they are trying to save a few folks stranded on a busted spaceship far from home.
When something falls over, all hell breaks loose - Failure IS NOT an option.
The reality is (unless you work in one of those professions - if so, you can probably ignore everything else I say here and skip over it), no one will die. Sure, things can be uncomfortable. You can seem foolish. There are outages—stuff breaks. Shit happens.
The real test is how you react to those things and what you learn from them. You embrace failures as a part of the growth to get better.
But, what if you leaned even further into a philosophy of expected failure?
The Stoics call this 'premedatatio malorum' - the "premeditation of evils." The idea of expecting something to go south can help you deal with it when it does. Who knows, maybe this is where the concept of chaos engineering was conceived; the whole idea is frankly counterintuitive.
But think about it for a minute - if you plan for failure, you can react to it. How often have you been on a team with no backup plan? No run book?
I say - lean in. Try out the power of negative thinking and see where it goes. See what new skills it helps you develop or weaknesses you find.
Hopefully going to teach you the most important lesson: life happens, it's going to suck, but it will probably be okay.
You gotta embrace the chaos. You have to. That way life might just astonish you" - April, Hot Tub Time Machine
If you enjoy these posts, you can buy me a coffee ☕️, or if you'd rather keep up with my daily ramblings, follow me on Twitter or keep reading my posts on this blog.
Forward Thinking
I just adored this post from Basic Apple Guy on "Lesser Known Apple Watch Workouts."
The project started in early August and became a running collection of posts titled "Lesser known Apple Watch Workouts." This post is a collection of the first (but not the last) series of lesser-known Apple Watch workouts.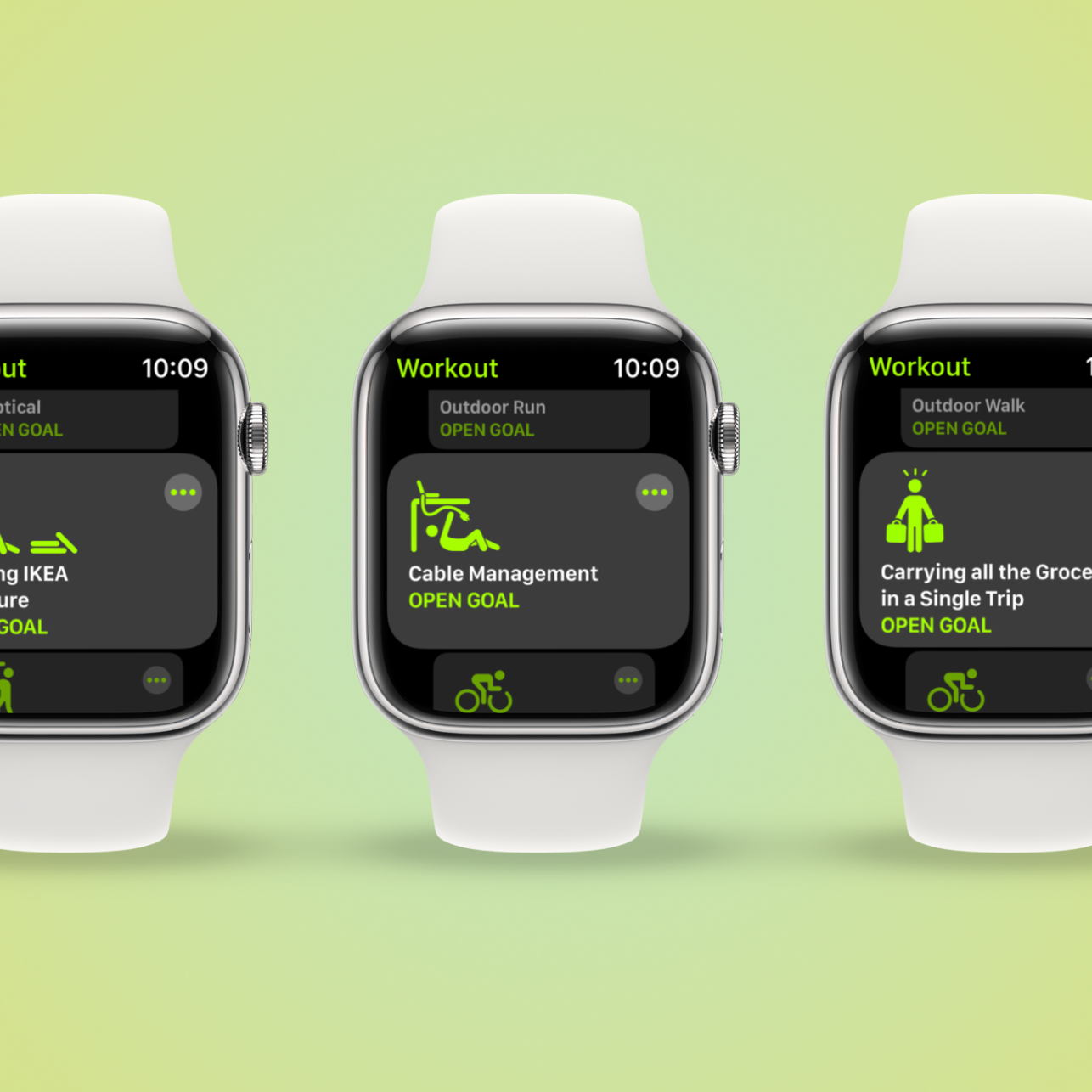 Thought of the week
Latest obsession
While I bought it the first day it was available, I haven't had a chance to get to Ryan Holiday's newest book yet, Courage Is Calling, but it's on the must-read list for me.
I thought Ryan's "guest post" on Hugh MacLeod's newsletter sums up this book the best:
In the lives of history's great men and women, fear—and the triumph over it—is almost always the defining battle of their existence. Just as it will be for you. Because there is nothing worth doing that is not scary. There is no change, no attempt, no reach that does not risk failure. There is no one who has achieved greatness without wrestling with their own doubts, anxieties, limitations, and demons. There's almost no accomplishment that is possible without courage. The courage…

…to take a risk
…to be uniquely you
…to challenge the status quo
…to do what looks strange to others
…to run toward while others run away
…to do what people say is impossible

The question is will you listen to those people? Will you let fear prevent you from answering your call? Will you leave the phone ringing? Or will you win the battle? Will you do what you were put here to do?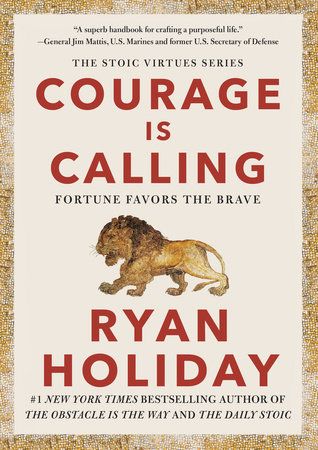 How could you NOT read this book?
This weeks "Deep Links"
Here are a few of the articles and videos that resonated with me over the last week:
Fin
I've previously mentioned my recent obsession with Generative AI. I've been continuously playing it the last few weeks of newsletter 'art' has actually all generated - but this was a great/creative way to close out this week.
Someone went out and complied a video of Queen's classic Bohemian Rhapsody, with each lyric generated by Midjourney.
Be well. ✌🏻