Deep Links
Apple Watch
Time is meaningless and yet it is all that exists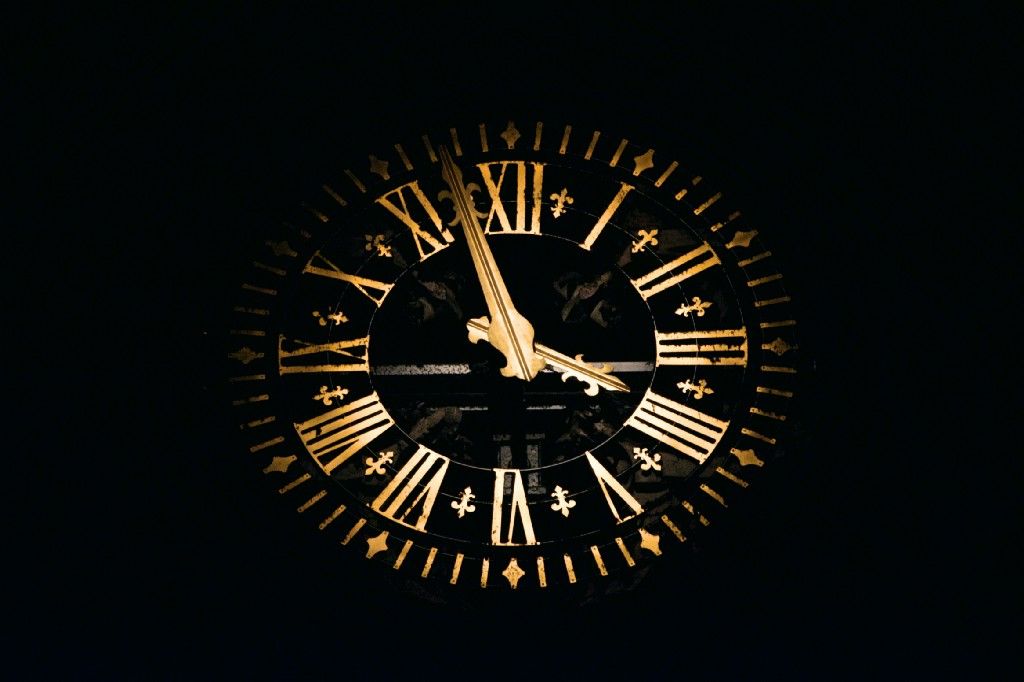 General Take
I really believe that the Apple Watch (along with the AirPods and AirPods Pro) are the beginning of a new paradigm shift for "personal" computing. While it's taken 6 revisions to get there, having a wrist-based notification and health platform always with me is invaluable. I often find myself going out for long walks without my phone, just bringing the cellular watch and AirPods Pro as my "on the go" computing platform.
Without getting into the same overviews that most talk about (you can find plenty to read on it), I thought I'd put together a few things on how I use the Watch.
Faces / Complications
For my normal day, I use the Infograph face.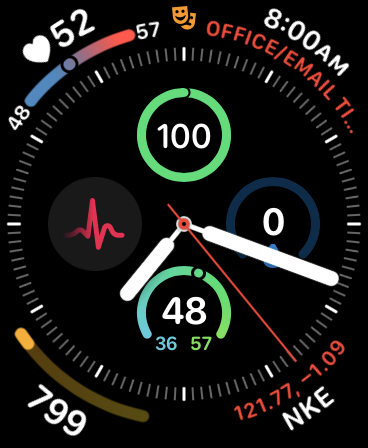 The complications in use are (links are below in the "apps" section):
Top Left: Current & Day Range (Heart Analyzer)
Top Right: Calendar
Bottom Left: Steps App
Bottom Right: Stocks
Sub-dial Top: Battery
Sub-dial Left: ECG
Sub-dial Right: Hydrate (Habit Minder)
Sub-dial Bottom: Weather Temp
As I am also super interested in health tracking (since I have a heart condition), I switch over to Infograph Modular when I want more information: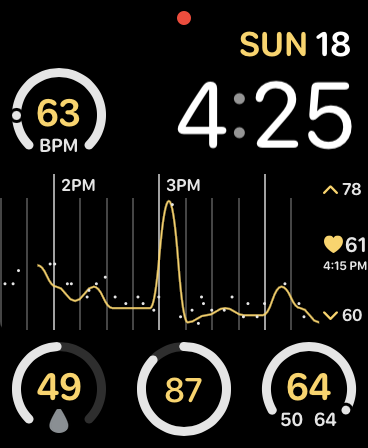 Top Left: Current & Day Range (Heart Analyzer)
Date: Day Name and Number
Middle: Recent Heart Rate Chart (Heart Analyzer)
Bottom Left: Hydrate (Habit Minder)
Bottom Middle: Battery
Bottom Right: Weather Temp
Personal Notifications
Over the last few years, notifications have become a super powerful method for me to receive at a glance information for that which I care about. Originally inspired by blog posts on Streamlined Pushes and Shell/Watch Notifications, I've been wiring up more and more into Pushover (available on Mac and iOS).
What is Pushover? It's a pretty cool service — for an incredibly cheap one-time price ($4.99) you can create custom notifications that can be triggered from almost everywhere.
On a computer, you can use NTFY; there I have long-running shell commands that let me know when they are completed. For example — I have a remote shell script that executes YouTube-dl, moves the downloaded video to iCloud Drive, then notifies me after a YouTube video has been downloaded. It's a simple and elegant way to use Siri Shortcuts to download/transcode a video.
I have alerts and monitoring trigger notifications from the house.
IFTTT notifications are now wired via Pushover — every day at the close of the stock market I get a notification of stocks I'm interested in, I get notifications when new iOS releases are out, when SpaceX is launching a rocket, etc.
.. the list is endless, and up to your imagination.
The idea of a "personal notification system" for things that I care about (rather than apps bothering me) has been game changing.
Watch Apps
Finally, here's a list of my favorite apps for the Watch: