Deep Links
The Martian
I'm going to have to science the shit out of this.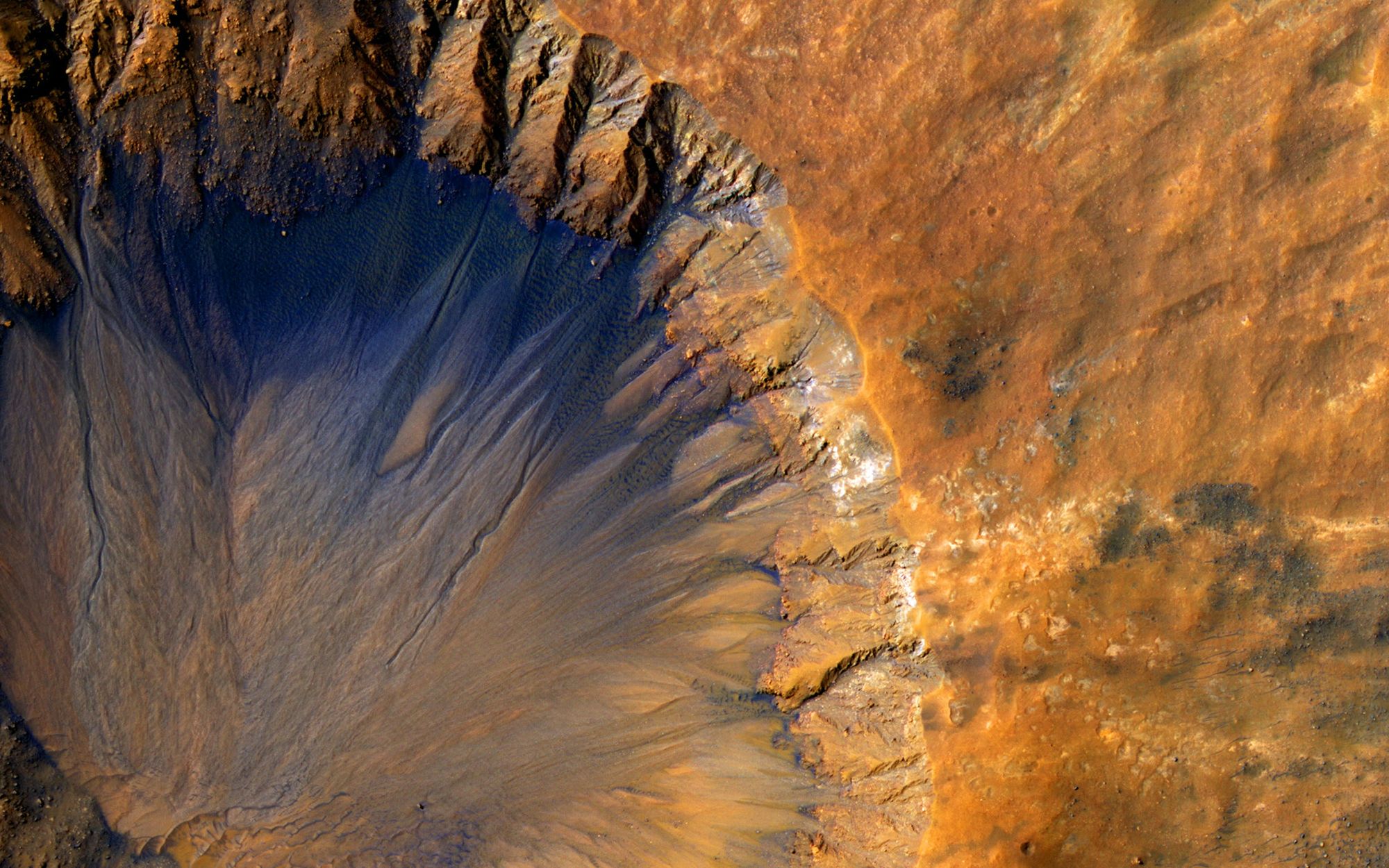 Hi again, I'm Steve Makofsky and this is a semi-whenever list of interesting articles, podcasts and videos that I come across during the week. I hope that you'll enjoy it, find something new to think about, and share it with your friends. In case you forgot, this is in your inbox because you asked me to send it to you. You can unsubscribe by clicking the link at the bottom of this email.
It is a somewhat common plot device in film or book to have the main character stranded in a far off location, left for dead, and their only chance of survival is by their own ingenuity. On the surface, the 2015 Ridley Scott film 'The Martian' simply falls into that. But it's a fun ride, with tons of great lessons and a bit of science that was great to re-watch this week.
While the movie plays liberties with some space science, the botany in the film is apparently pretty accurate: Martian soil could be suitable for growing crops. But what I really like about this movie more than the science is the stoic nature of Mark Watney (played by Matt Damon).
While most would view the situation as dire, Watney breaks down the impossible task into a series of solvable problems. One at a time. Slowly. Some have setbacks, but he moves through them towards a single goal: getting home alive.
If you're interested in my daily ramblings, follow me on Twitter or my posts on Medium.
This weeks "Deep Links"
I saw this come across Slack and have to got to give it a go with my team - the LEGO 'Serious Play' method. Basically, it's a system for ' facilitated meeting, communication and problem-solving process in which participants are led through a series of questions, probing deeper and deeper into the subject. Each participant builds his or her own 3D LEGO model in response to the facilitator´s questions using specially selected LEGO elements.' - More and More
From the 'I'm not surprised but still angers me' pile, people are mostly unaware of the data tracking that occurs in most applications and the implications on personal privacy. This week we read about how a Muslim prayer app with over 98 million downloads tracks usage and personal data which makes its way into data brokers, and ultimately the U.S. Military - More
It truly baffles me when people cheat in marathons, triathlons, etc - now apparently Zwift has banned 2 pro racers for altering their data - More
I often steer clear of politics, but I love maps, and this article dives deep into the mapping and charting of the 2020 election - More
First principal thinking, or 'the building blocks of knowledge, the foundational understanding acquired from breaking something down into its most essential concepts' is examined through the lens of how Julia Child (the "French Chef") built her career. The message is a simple, yet powerful one: 'If you want to learn how to think for yourself, you can't just follow what someone else came up with' - More
Clayton Mansel has a great new newsletter entitled 'Synapse' where he has some fascinating reads on neuroscience. In 'Circus Tent of Behavior' he dives into how the why around why behaviors happen and what is the science behind what lead to that - More
A fascinating look into the story of Jerold Haas, a coder who was on the brink of being rich then was found murdered - More
I know I was late to the party with 'Ted Lasso', but we finally watched it last week week, and what a fantastic show. By far, this is one of the best shows I've seen about coaching and leadership; Brene Brown recently had a podcast that's well worth the time to listen in on, in which she describes that the show is 'required viewing for leaders she trains' - Listen
In 2021, NYC's pay phones are going away to be replaced by Wi-Fi kiosks (which makes me sad, it's such a staple of NYC); in the meantime, they have been turned into public art - More
Mount Everest has a special place in my heart after I trekked to basecamp in 2009; I was curious on how Covid-19 was affecting their economy. Annual income highly depends on climbers and it's had a crushing effect on many in the region - More
Finally, a great read on Lenny Kravitz and the creativity process - 'making something out of nothing' - More
End Thoughts
At some point, everything is going to go south on you. Everything is going to go south, and you're going to say 'This is it. This is how I end.'

Now you can either accept that, or you can get to work.

That's all it is. You just begin.

You do the math, you solve one problem. Then you solve the next one, and then the next, and if you solve enough problems, you get to come home.