Deep Links
A Change Of Perspective
"Control can sometimes be an illusion. But sometimes you need illusion to gain control" - Mr. Robot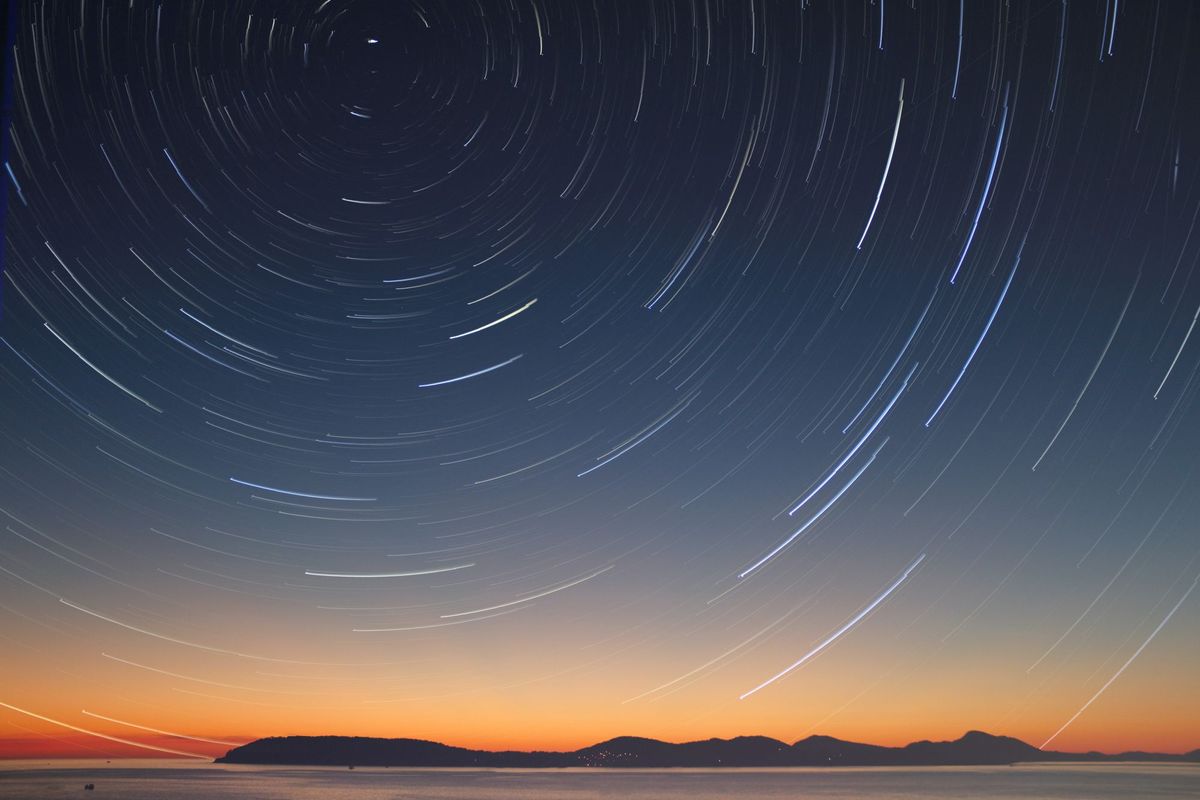 Hello, friends.
I wanted to thank all 300 of you that have asked me to invade your inbox almost every week since February of 2020. I started by sharing this random collection of thoughts with 20 friends, co-workers, and family; it's grown by over 15x since then. It is encouraging to learn that there's an 'open rate' of almost 63% weekly, and I hear virtually every week from a few people who felt like something resonated with them.
I love hearing the feedback, both good and bad, and while I'm not writing to increase numbers, please share this with others you think may find it valuable. Or buy me a coffee .. or don't - I'll keep writing either way. :)
The last week has been heavy, with all of the horrible news coming out of the awful school shooting at Robb Elementary in Uvalde, Texas. Plenty has already been written on the mistakes, the warning signs, who's to blame, the politics, etc., and it's all just a bit much.
The emotions are run wild over all of these things, and they can all be overwhelming. Stay strong. Hug your kids.
Earlier in the week, I ran across a video from 25 years ago with Carl Sagan, who remarkably predicted some of the challenges America faces today. It's an incredibly insightful watch (and interestingly enough, he references Star Wars a lot in his views as it was just released):
I have a foreboding of an America in my children's or grandchildren's time -- when the United States is a service and information economy; when nearly all the manufacturing industries have slipped away to other countries; when awesome technological powers are in the hands of a very few, and no one representing the public interest can even grasp the issues; when the people have lost the ability to set their own agendas or knowledgeably question those in authority; when, clutching our crystals and nervously consulting our horoscopes, our critical faculties in decline, unable to distinguish between what feels good and what's true, we slide, almost without noticing, back into superstition and darkness... The dumbing down of Americans is most evident in the slow decay of substantive content in the enormously influential media, the 30 second sound bites (now down to 10 seconds or less), lowest common denominator programming, credulous presentations on pseudoscience and superstition, but especially a kind of celebration of ignorance. - Carl Sagan, The Demon-Haunted World: Science as a Candle in the Dark
It's a lot to take in. I know.
I guess what I'm trying to say; is I've been thinking and having a lot of feelings about where the world is today and what's going on around us.
But you know, sometimes the best path on how to press on is to focus on a new perspective. Maybe it comes down to something straightforward that I've landed on this week: you only get one life, your time here is short, so perhaps you should do something good with that time.
Not tomorrow, today.
If you enjoy these posts, you can buy me a coffee ☕️, or if you'd rather keep up with my daily ramblings, follow me on Twitter or keep reading my posts on this blog.
Forward Thinking
I remember first discovering David Thorne back in early 2009 after his famous Seven-Legged Spider (a.k.a Paying Bills with Drawing of Spider) went viral. The post, known as "Overdue," was his attempt to pay a bill by offering a stick-figure picture of a spider for payment.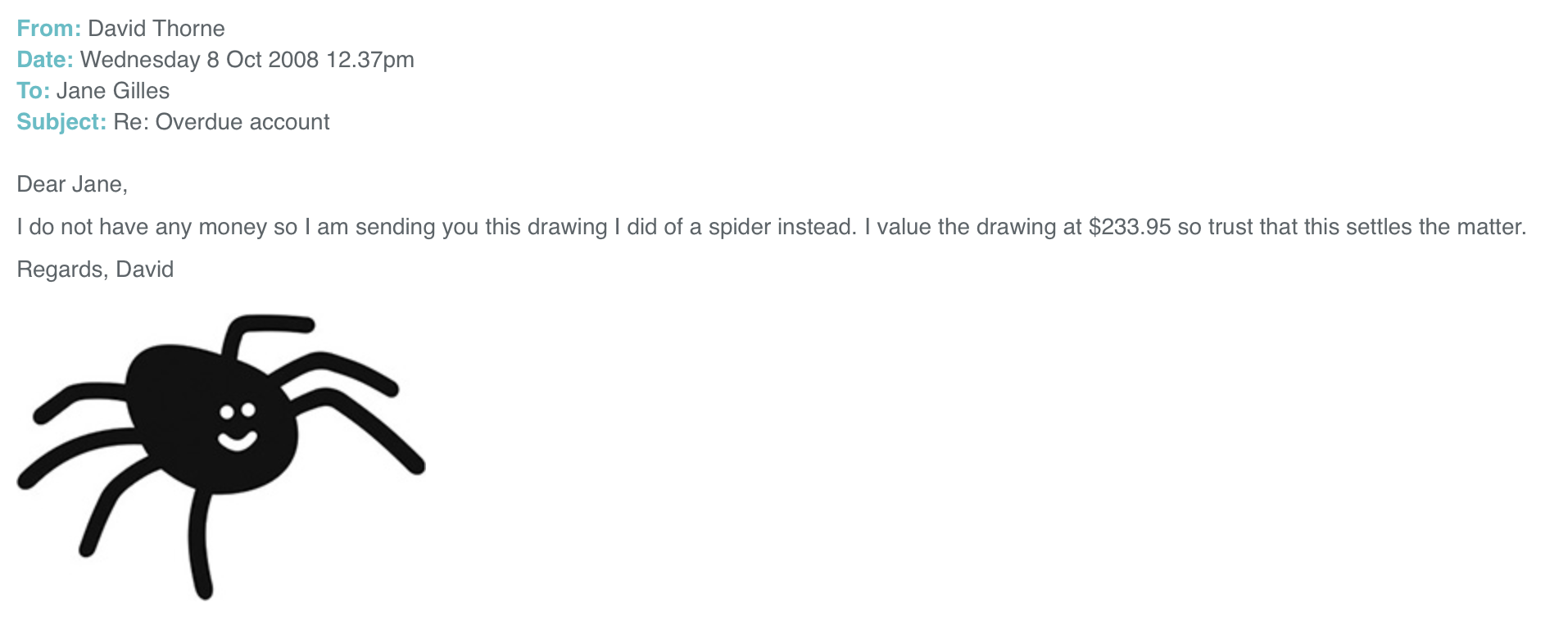 The hilarious letter exchange back and forth with the company's representative, Jane, is an epic reminder of how wacky this whole NFT thing is.
You owe yourself a laugh - so go read the whole thing here. Or - even better, check out a series of wacky writings in his book "The Internet Is A Playground" (oh, how true).
Thought of the week
This weeks "Deep Links"
Here are a few of the articles and videos that resonated with me over the last week:
Fin
Wrapping up this week with a behind-the-scenes look at 'The Power of the Naval Aircraft' in the new film, Top Gun: Maverick. Excited to check this one out when it hits the theater (but ill probably wait for home streaming :))
I love that they didn't revert to CG for the flying scenes - it makes this special.
It's like being strapped on to a dragon.
Be well. ✌🏻