Deep Links
The Secret of Asking for Help
"Help will always be given at Hogwarts to those who ask for it." ― Harry Potter and the Deathly Hallows.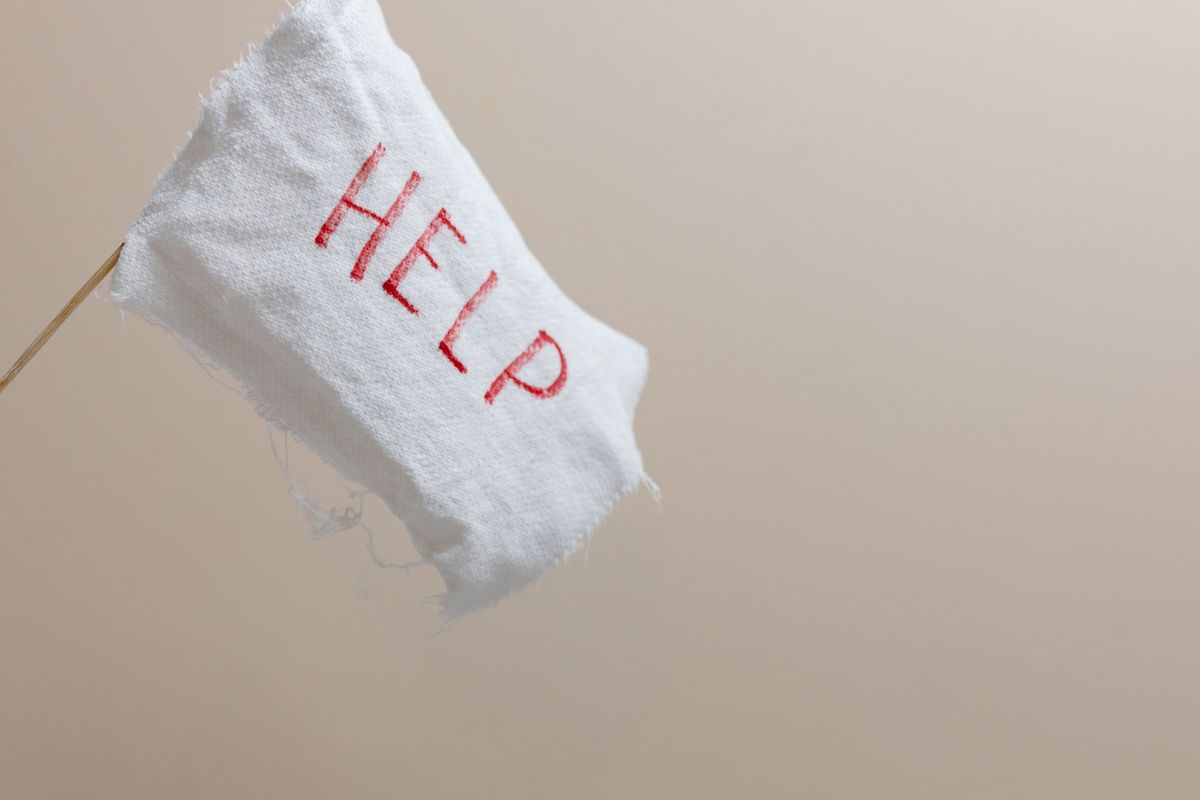 I've had a really, really long week.
Not trying to make excuses, but it just was a long week of in-person meetings (yes, I had to leave the house), and I have a long week ahead of me next week. Yes, I'm leaving the house AGAIN - two weeks in a row.
I was going to take a break this week from the newsletter, but I received a note from an attendee of a talk that I did a few weeks ago that inspired me to push through, so - here we are. :)
The presentation was with a group of students and graduates entitled "Things They Didn't Teach You in School"; I felt it was a good, fun, and honest conversation on things I wished someone had told me when I was starting. And while I prefer doing these types of talks in person - we ended up having a terrific, honest conversation.
A few days later, I was asked: "If you had one piece of advice, what would it be?"
My response:
Ask for help when you need it.

Everyone has fears, weaknesses, and things they don't understand.

Everyone feels overwhelmed at times.

Everyone has to go to the bathroom, regardless of their level.

Everyone needs to take a break. Don't be misguided by the thought that others may think you are 'weak' if you don't know something or are struggling.

There are no rewards for being a martyr. Just ask for help.
Is it the 'best' advice? I have no idea.
But I've often found that when you ask for help, having a bit of humility and accepting that you can do it all is the key to finding a new perspective and building new strengths.
And, it goes without saying - always be thankful for those that help you.
If you enjoy these posts, you can buy me a coffee ☕️, or if you'd rather keep up with my daily ramblings, follow me on Twitter or keep reading my posts on this blog.
Forward Thinking
I had never seen this interview with Leonard Nimoy before, but I found it 'fascinating'.
This man's an alien we don't know anything about aliens - we can say anything we want we can make the audience believe and I think we want about an alien you know let's use our imagination as a man could have very special knowledge of the human anatomy that hasn't even been discovered yet
Thought of the week
and..
This weeks "Deep Links"
Here are a few of the articles and videos that resonated with me over the last week:
Fin
Closing out this week with a bit of geekdom - Python, Pitch Shifting, and the Pianoputer dives into this making of wild performance of Mozart's Turkish March on a computer keyboard.
Be well. ✌🏻