Deep Links
Mako "Things I Like": 2019
Welcome to the annual Mako "Things I Like" report for 2019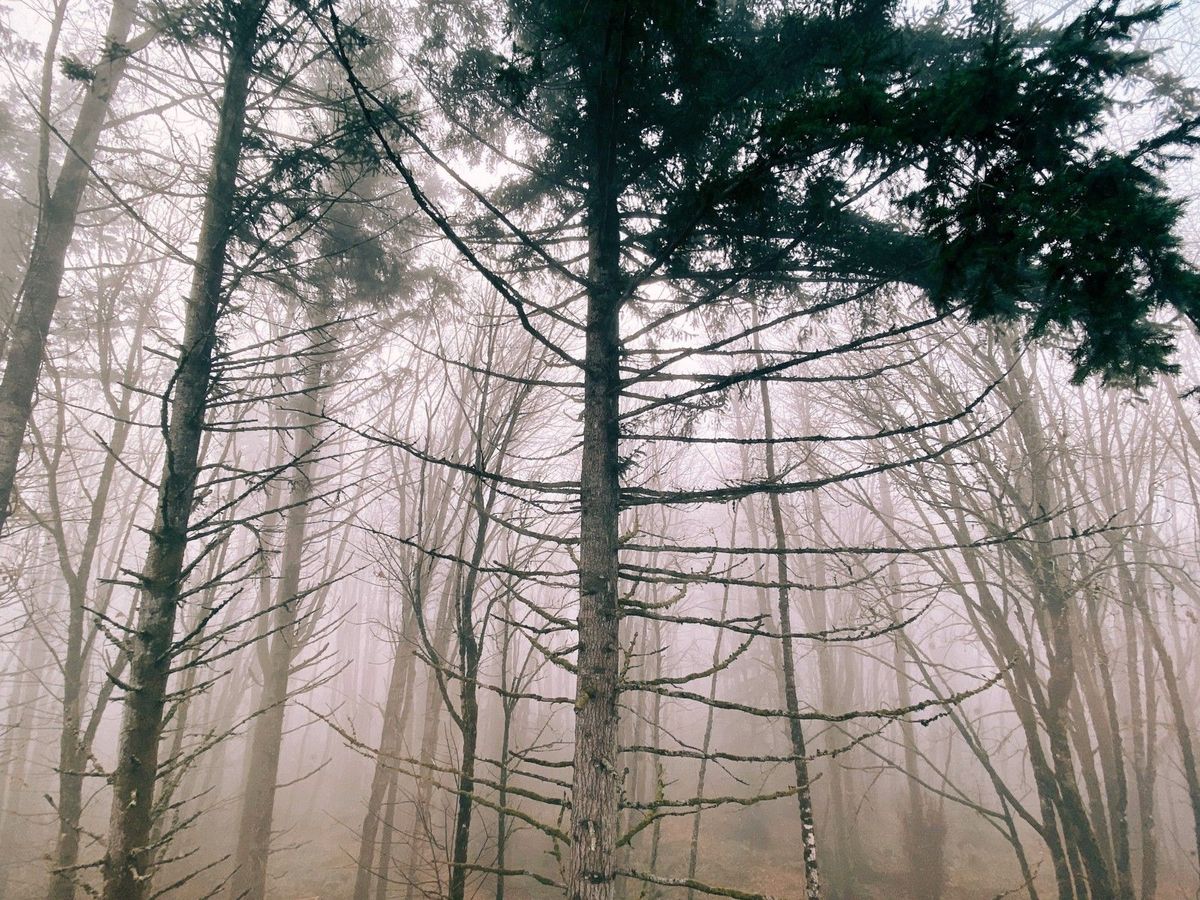 This is the 2019 guide to things that I have found to maximize my daily workflow in my evolving setup.
Two years ago, I attempted to move this more towards a "living document", but I failed miserably at keeping any consistency, so here I am at the end of year putting this together. In some ways, I love this tradition (and others guides around the same topic as I always find something interesting and new to play with), and on the flip side, I kinda hate feeling like I have to keep doing it. So, this is for you — the ones who ping'd me and asked where this years summary is — you guilted me into it.
You will find that many of the things this year echo similar flow to previous years, but I am keeping them here for ease of reading.
The Purge (the annual audit)
I find it a worthwhile exercise to audit frequently — this not only means what apps I am not using, but really looking at playlists, subscriptions, etc.. The flow that I have used and find useful:
Apps — examine the apps on your phone, ipad and laptop — have you used the app in the last 2 months? If not, you probably don't need it
Media — do you need all those documents/movies/music on your phone or laptop with you? Seriously — do you need 24,000 songs with you at all times? If not, storing things away in iCloud keeps my devices light.
Subscription — are you really getting value out of that application subscription? My litmus here — if it's a service (media, storage, etc., where they are paying costs for hosting, etc), I probably will keep it going. If it's for something more "static", like a calculator, editor, etc., I won't do a subscription for it. Apps are in a weird phase right now — I don't mind annual upgrade charges (and they should be priced right — not this .99 or even 9.99 BS — really it takes time and people to build software). I just cannot take being nickel and dimed monthly.
Higher Learning — do you have time set aside for writing in your journal every day? do you have a few hours aside a week for learning? do you read enough? I make time to journal entry in DayOne every day — even if it's just a sentence.
On the day to day — what is the best way to manage your day, get thru your to-do list, how to deal with the landslide of email, how to optimize reading for content that is most interesting?
I find if I keep auditing myself, I'm able to get thru mundane tasks, keep my devices lean and have plenty of time to learn, expand and grow.
The biggest growth item for me in 2019 was starting a digital "commonplace journal" in DayOne.
For centuries, authors and thinkers have kept commonplace books: focused journals that serve to collect thoughts, quotes, moments of introspection, transcribed passages from reading — anything of purpose worth reviewing later.
It's a separate journal where I store all the quotes and clips and moments of thought that I want to keep together for down the road reflection.
Flow
The number one thing people ask me: how are you so quick to answer emails, slacks, etc?
Easy: My inbox is empty.
I've been able to keep this pretty consistent over the last few years and follow the general rule that I would not let email overwhelm me nor is it my task list. That being said, I really try to keep my Inbox below 5 items before the end of each day. It's amazing how liberating this workflow is.
The flow is pretty straight-forward for every new mail:
If I can delete it, I delete it immediately.
If it's something that I just need for information or later, quickly goes into the 2019 folder.
If it's something that I can answer immediately, I do, and then it goes into the 2019 folder or deleted.
If it's something that I need to think about, or take action on, I shoot it over to Things as a to-do item, with tags, a project and a due date. Then it goes into the 2019 folder or deleted.
The process is simple and quick and my inbox is never a dumping ground for tasks.
Podcasts
I have tried time and again to get into these, and in 2019 made a real effort — I don't know how people can listen to hours and hours of Podcasts every week. This year I have been trying to experiment more with listening to those podcasts that provide high value content in short bursts. My current favorites:
Favorite Reads
I read a ton this year, but these are my favorites:
The Obstacle is The Way — loosely based on the Roman philosophy of stoicism, it's all about turning what appears to be "blockers" into your advantage.
The Unicorn Project — follow up to The Phoenix Project and really is a must-read for anyone in technology and digital transformation.
Permanent Record — wether you agree or not with what Edward Snowden did, this books is a must-read to understand what's going on with your data and personal privacy in the digital age.
Must Watch TV
Couple of simply outstanding shows this year, but if I had to summarize my top three:
The Mandalorian — I have spoken. 'Nuff said.
The Watchmen — As someone who collected and read the original comics, I was really concerned when I heard that HBO was going to do a reboot/sequel. It not only held to the source material, was easily one of the best written and executed series I've seen in some time. Incredible soundtrack too from Trent Reznor and Atticus Rose.
Mr Robot — while not a new show, Season 4 just concluded this with the series finale, and outside of the first season, 4 was a complete home run. So many twists, turns, and an epic conclusion.
Overall Setup
While I am given a work laptop, it mostly sits in the bag and goes to/from work .. at home, it sits in the bag most of the time. At work, it sits on the desk plugged in to a large 36" monitor. While I need a work laptop, it's just that — a terminal to do some work on it and VPN to the office occasionally.
My "home" laptop is a newer MBA, but to be frank — this thing rarely leaves the desk any more. It's really startling how little I use a laptop around the house in 2019.
The day to day really revolves around the iPad Pro 11" and the iPhone 11 Pro. Once again, I ended 2019 with a fairly light and simply setup:
At home, there is an ancient Mac Mini "server" that is used to archive media, run Homebridge, and archive the NAS to Backblaze.
Other gear that I include in my EDC (Every Day Carry):
Gear at the Desk
EDC Cable Bag
Every year, I end up reworking micro "cable bags" that are designed so I can just pick up one and go. This year I'm down to 2 — my everyday cables, and a travel bag.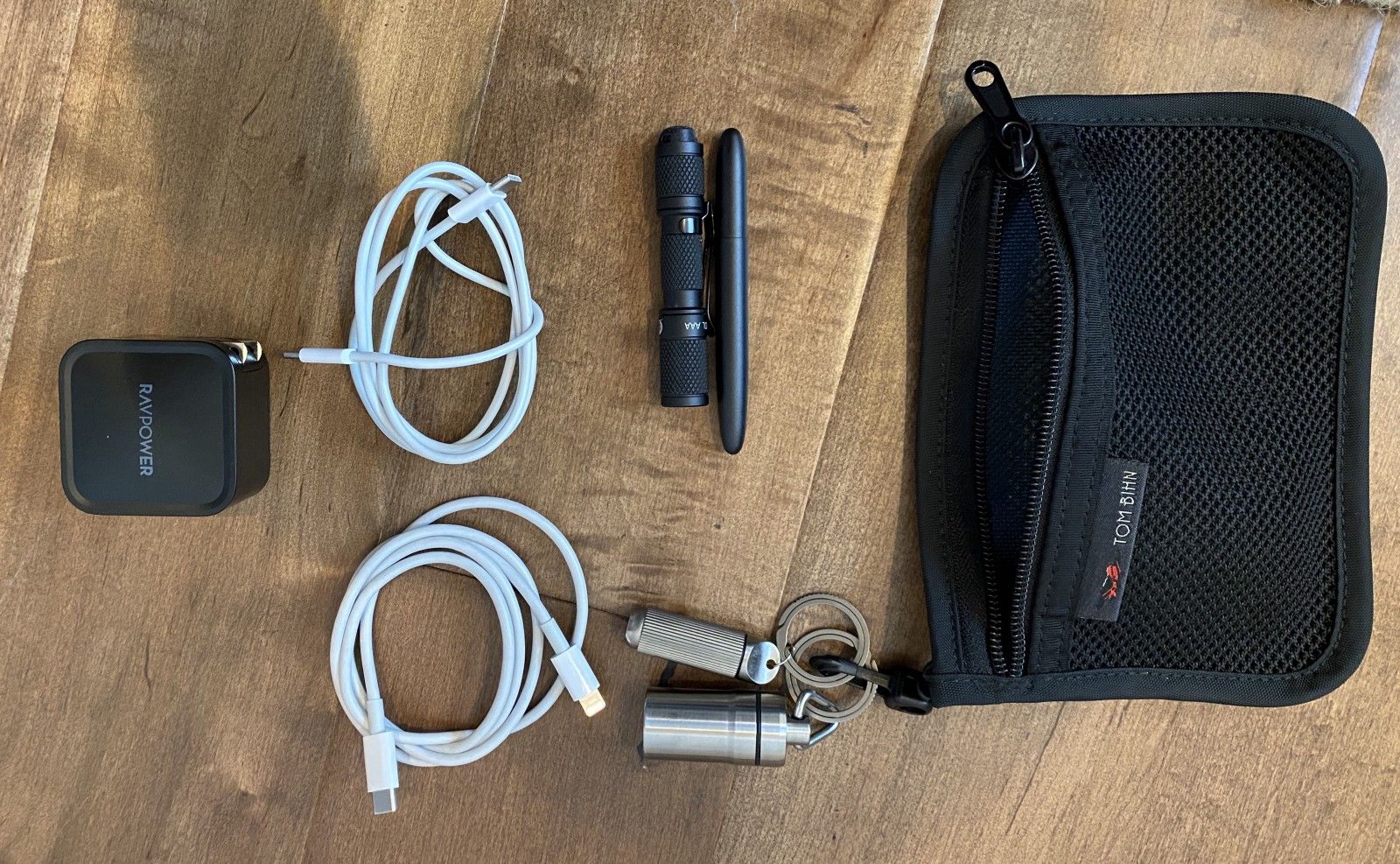 Travel Cable Bag
I have another bag "ready" for when I travel; I can just grab this kit, throw it into the GORUCK or whatever bag, and know I have everything I need: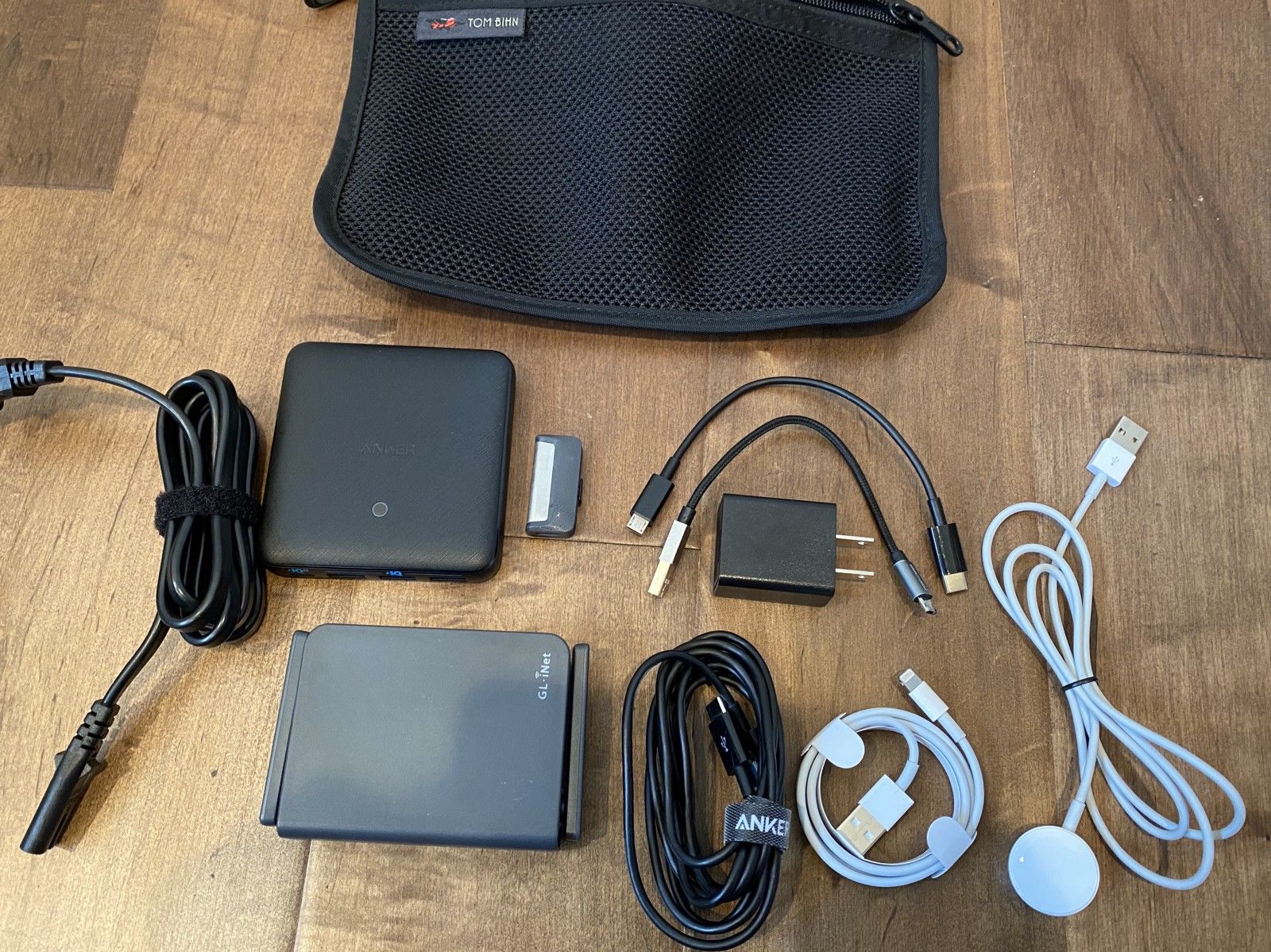 Other Travel Gear
When I go on a trip, I also throw together a few things outside of the EDC Carry Bag to make life easy
Best of 2019
Travel Hack: A Travel Router
This year, I decided I had enough with crappy and (often) unsafe WiFi hotspots and have started to carry around a travel router when I travel. Currently, the best one I've found is the GL iNet 750S Travel Router ; Not only do I get screaming WiFi access for all my devices on it there are a few other great perks:
Plug into the LAN — when I can, I try to still have it plugged into the LAN due to speed. But this device can also act as a "bridge" to normal hotel Wifi.
Privacy and AdBlockers — all the devices that connect get the benefit of the adblockers and DNS blackholes
VPN — You can have the router VPN home so you have a private connection
Tools — I like to put some of my dev tools on the router itself; so I can use it as a quick remote "shell" so I can use Blink or iSH and ssh to it for doing some more advanced work with AWS or networking tools.
Also looking at their new LTE travel router — the Mudi which is due out in January for the added convenience of not even relying on the hotspot provider and just throwing a Google Fi SIM in it.
Health Tracking
This year was a particularly hard one for me with a completely unexpected heart attack this past August. Given the particularly healthily lifestyle I live between both diet and exercise, this came as a complete shock to me. You can't outrun DNA, but it did force me into understand the data of what was going on with my bodymore carefully.
Side note: the Apple Watch actually detected atrial fibrillation more than a month before my actual heart attack — and I kinda shrugged it off with "I should get that looked at some time".
This lead me to find out about the Kardia 6L from AliveCor. While the Apple Watch is great for on the go and constant readings, it has what is known as "1-Wire" detection (the hospital uses as 12-Wire). This tiny Kardia device does a "6-Wire" reading, which can detect AFib, Bradycardia, Tachycardia & Normal heart rhythm. According to their research, the 6-lead EKG "gives your doctor more detailed heart information and provides doctors visibility into certain arrhythmias that are leading indicators of cardiovascular disease." For $149, it was a no-brainer for me.
Regardless of device, it was incredible that I could (on either device) create PDF's that I was able to send over to the doctors office if it detected anything odd going on; and the dr's can see what is going on instantly without me having to go in.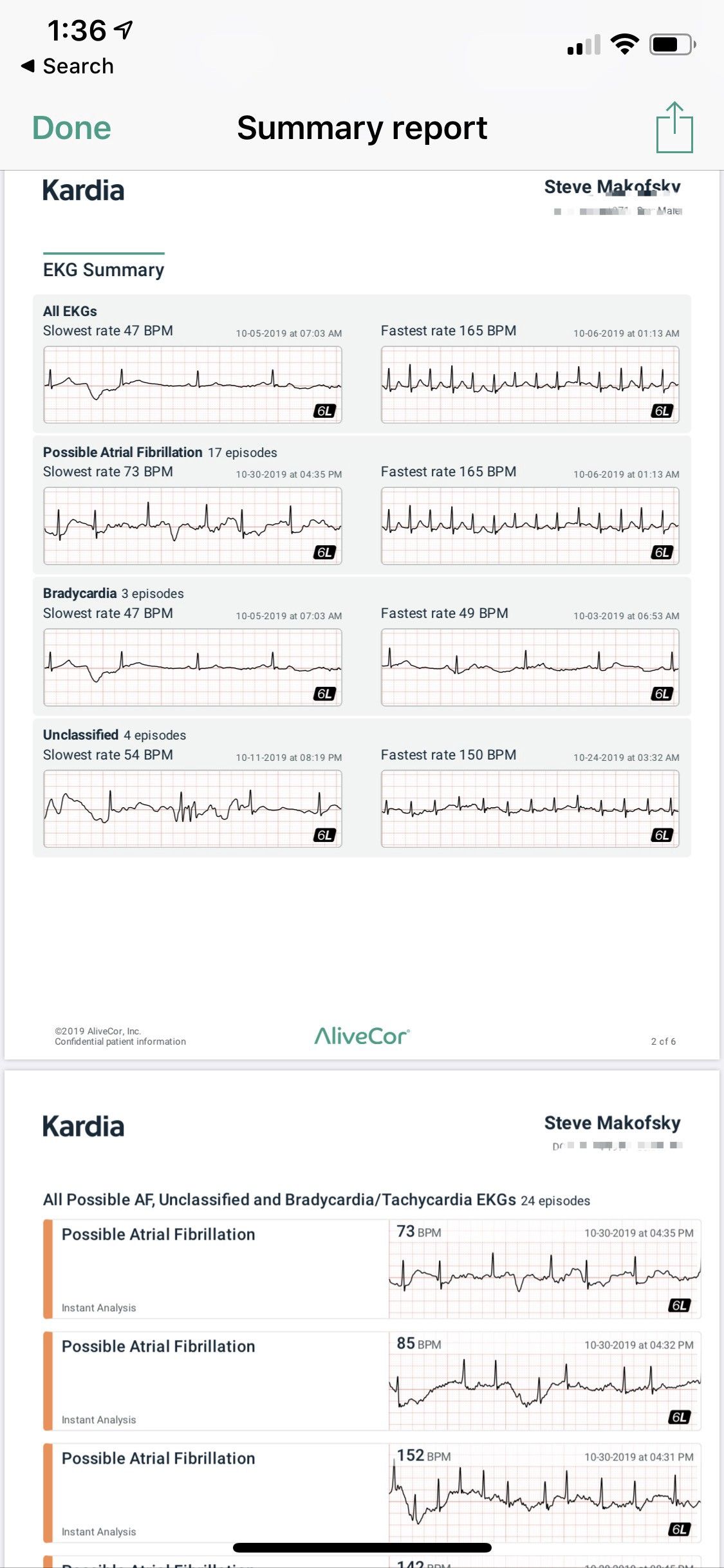 Amazing that we have this level of medical equipment on your wrist and easily available to you at home. I'm a true believer in the personal wellbeing and health space; and can't wait to see where this all goes.
Medical / Health Apps
Given what happened this year, I've also really focused in on tracking more about my overall heath, and consolidating that information in Apple Health (still bitter no iPad app though).
Even the hospital and doctors offices here in Portland have their records available for you in Apple Health — and I often get my lab results before the doctors office calls me. More information on getting your health records sync'd with Apple Health can be found in Apple's HeathCare site.
Here's a bunch of apps I'm using to track various aspects of my overall health, diet and exercise:
Personal Notifications
I've been doing more this year with custom notifications. Originally inspired by blog posts on Streamlined Pushes and Shell/Watch Notifications, I've been wiring up more and more into Pushover (available on Mac and iOS).
Pushover is pretty cool — for an incredibly cheap one-time price ($4.99) you can create custom notifications that can be triggered from almost everywhere.
Using NTFY, I can have long-running shell commands let me know when they are completed. For example — I have a remote shell script that executes YouTube-dl, moves the downloaded video to iCloud Drive, then notifies me. It's a simple and elegant way to use Siri Shortcuts to download/transcode a video for later viewing.
I can have alerts and monitoring trigger notifications from the house.
All my IFTTT notifications are now also wired via Pushover — so I get a notification instantly when a new iOS release is out, or if SpaceX is launching a rocket.
etc .. the list is really endless.
The idea of a "personal notification system" for things that I really care about (rather than apps just bothering me) is very compelling.
Other Hot Items
The 2019 Apps List
Page One / Homepage
This list contains the apps that I use every day; my page one on the phone and the pad.
Things 3 (Mac and iOS) — Last year I moved from OmniFocus to Todoist to Things, and I'm still on it. It's a key part of every day's flow.
Reeder 4 (Mac and iOS) — my RSS reading is dwindling, but I'm still reading here.
Pocket (Mac and iOS) — web page archive and reader.
Notes (Mac and iOS) — Still using Notes for all my note taking.
IA Writer (Mac and iOS) — I switched from Ulysses to IAWriter this year. It's a much better writing tool for me, and I wasn't a fan of Ulysses subscription model.
DayOne (Mac and iOS) — I use DayOne for jotting down simple thoughts daily. Clearing my mind at the start of every day of the "junk" has been really helpful for me to maintain better clarity. In 2019, started using it also to archive out all my Instagram photos, as well as keep a "Commonplace Journal" where I keep quotes and article clips that I will want to reference in the future.
Reddit and Apollo — really discovered Reddit this year as a resource — but like Twitter, you really need to curate your subscriptions carefully.
Home (Mac and iOS) — built into the OS now
News (Mac and iOS) — built into the OS now
Fantastical — Much better than the built in calendar, but I have this installed mostly for using the watch complications and Notification Center.
Hello Weather — while I still use Dark Sky as the "source", Hello Weather just has a nicer UI and better Apple Watch app
Media Consumption
HBO Go (Web and iOS)
Netflix (Web and iOS)
Amazon Prime Video (Web and iOS)
HD HomeRun — The Prime has a cablecard interface, and allows me to stream channels to any Apple TV, iPad, Phone, etc., in the house.
Channels (iOS, AppleTV) — Stream live from the HD HomeRun to any Apple TV, phone, pad, etc. Works incredibly well.
AppleTV (Mac and iOS) — built into the OS now
Music (Mac and iOS) — built into the OS now
Sonos (Mac and iOS)
Sound Hound (iOS)
Music Harbor (iOS) — really neat app that looks at your Apple Music library, gives you really detailed information on upcoming releases, similar tracks, etc.
Disney+ (Web and iOS) — The Mandalorian. Enough said. :)
ReelGood (Web and iOS) — I use this to find "where" something is streaming. Searching across all the subscription services for where you can stream a particular title from is a PIA and this app helps out quite a bit.
Photo / Video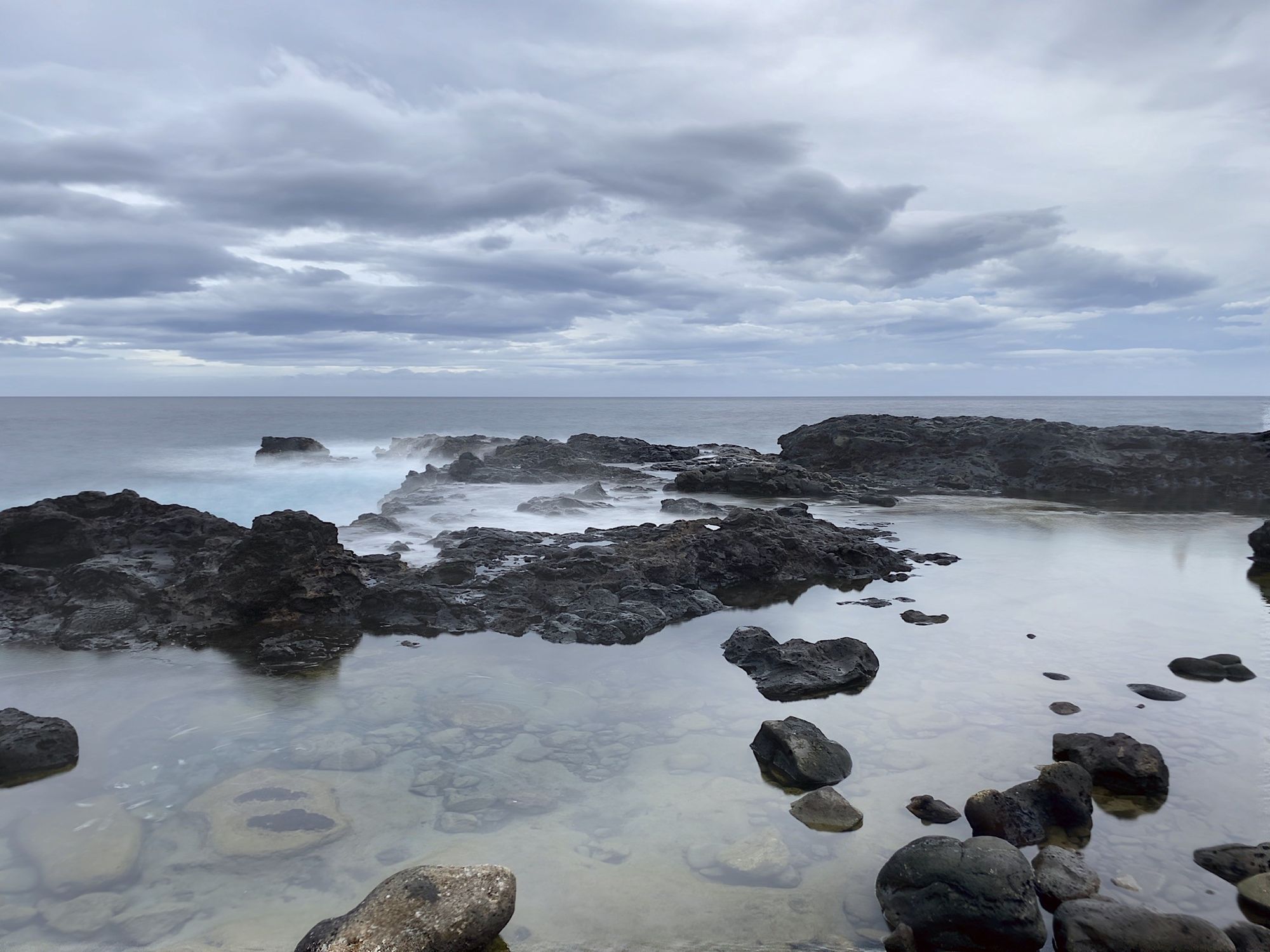 Programming / Coding / Tools
Privacy and Security
Utilities
Communications / Social Networking
Storage / Documents
Shopping
Travel
TripIt (Web and iOS)
Flighty (iOS) — Probably the best flight app I've ever seen/used; nicely integrates with TripIt to pull in my "lifetime" of travel, and has more information (like where is my inbound plane) that you'll ever need.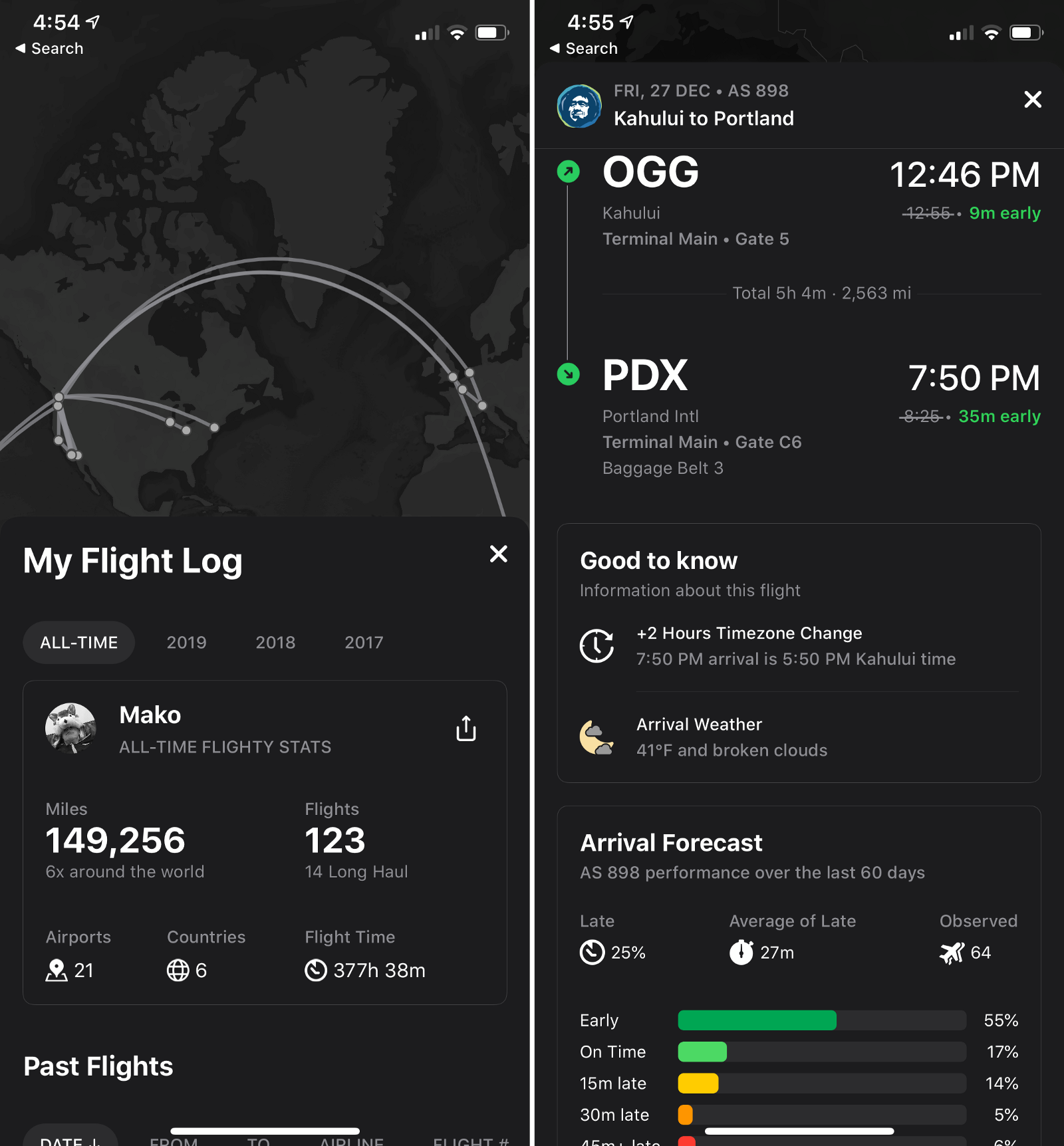 Homescreens
iPhone Homescreen 2019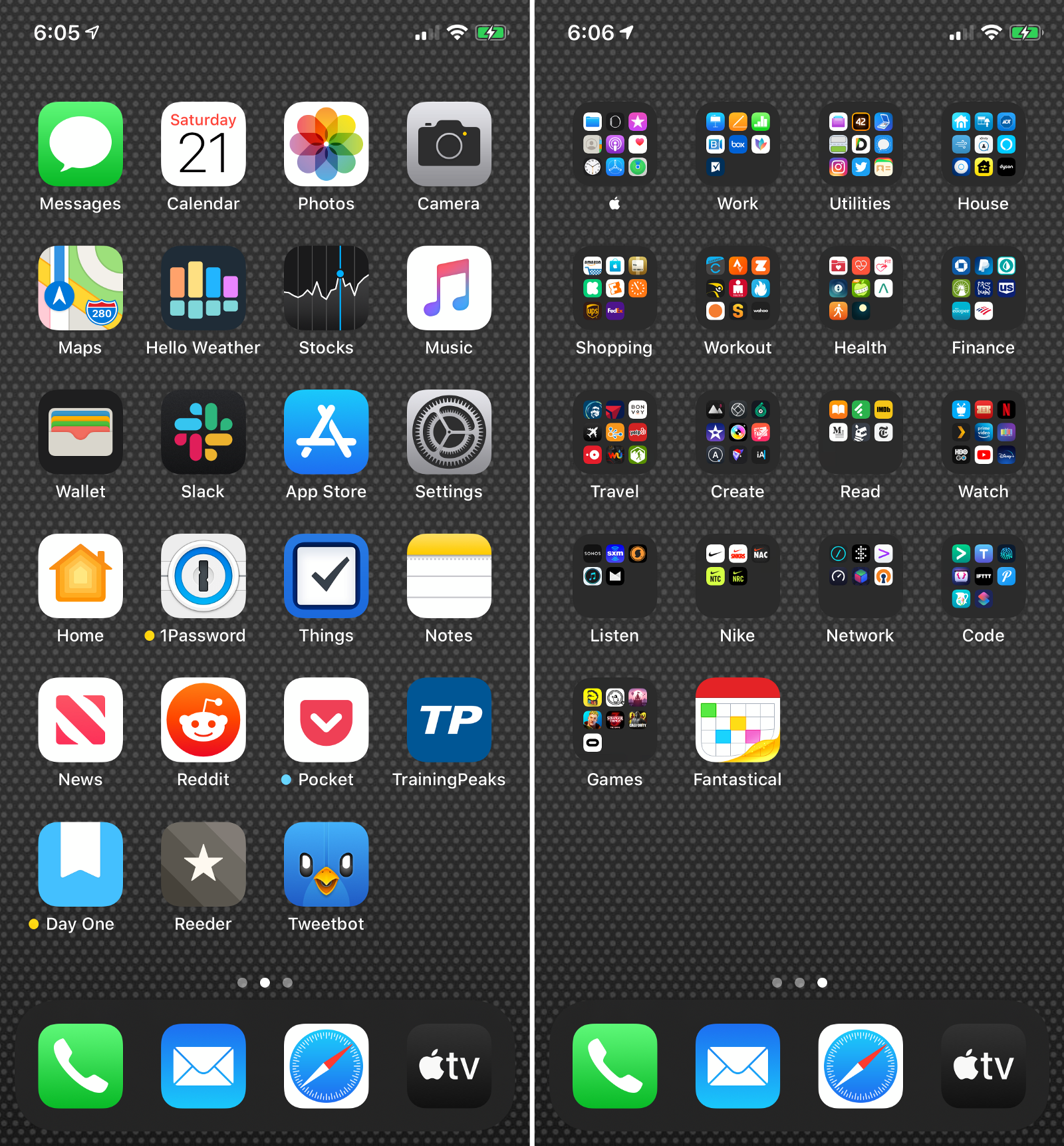 iPad Homescreen 2019
And that's a wrap! See you next year!