Deep Links
There's Just Too Much Crap
"Time is the stuff that when you spend it, you don't get it back." - Mark, The Map of Tiny Perfect Things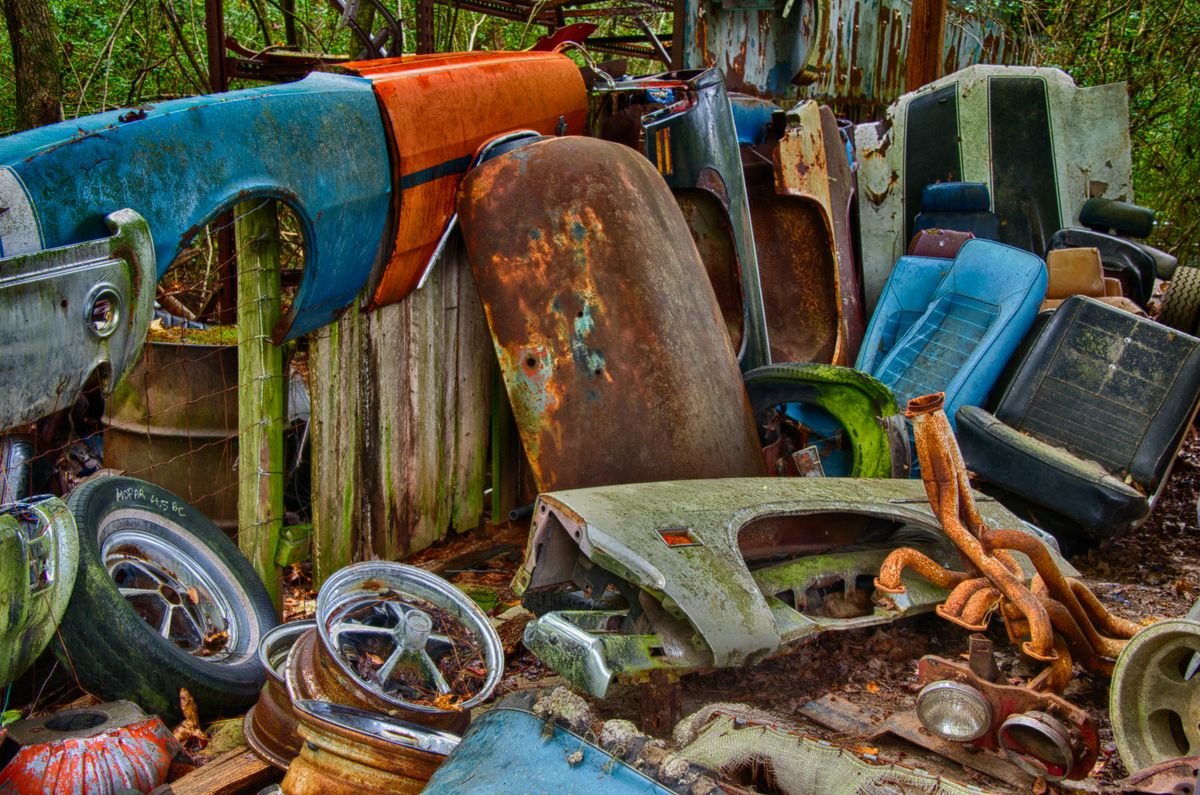 "Time is the stuff that when you spend it, you don't get it back." - Mark, The Map of Tiny Perfect Things
I hope this week finds you safe and healthy after a short week following the holiday weekend here in the US. I took the week off from writing (👋🏻 to the folks who checked in to see if everything was ok) to get some rest, unwind, and just putter about.
Well, puttering about included spending time moving hosts for Makoism off of Substack and onto a new system that I had more control over. Don't get me wrong, Substack is a pretty good platform for getting off the ground, but I have lots of ideas around areas to explore and where I want to take some of my writing, which didn't fit there.
More to come on that as I continue to develop - don't worry, Makoism isn't going to start a subscription only service or ads - but I am fueled by caffine, so you can continue to buy me a coffee if you enjoy these.
I'm going to spare you all from the boring details of setting up droplets on Digital Ocean (who've been great), but I wanted to lens into how adopting a mindset around the relentless pursuit of making things simple, pays off in the long run. One observation I had when moving the newsletter around was that keeping things "simple" was actually ton of work.
It's important to remember that 'easy refers to something that is not difficult while simple refers to something that is not complex.'
I've kept the entire content of this 2+ year experiment in a super, simple format (markdown) and all of the images in a single structure. So when it was time to move, it was so damn simple - I spent more time working with DNS records than the site itself. (side note: let me know if I broke anything 😎)
I guess where I'm landing is that it's amazing how much crap we humans accumulate over time. Maybe it's a bunch of junk in the garage you never use, an overly complicated project and tech debt at work that refuses to die, or even a small thing as as the process of how you handle your notes. Crap attracts crap.
The path from all the crap seems to lie with simplification. And, really - maybe it comes down to a simple, easy mantra - Do less, so you can fill your life with more. (just not more stuff)
If you enjoy these posts, you can buy me a coffee ☕️, or if you'd rather keep up with my daily ramblings, follow me on Twitter or keep reading my posts on this blog.
Forward Thinking
I had no idea 'When David Bowie & Brian Eno Made a Twin Peaks-Inspired Album', but it's not surprising given his role in the series as Phillip Jeffries.
The album was described as 'a diary in music and in texture of what it felt like to be around at the end of the Millennium.'
I need to check this one out.
Thought of the week
Latest obsession
This week has a bit of a twist: a series recommendation instead of some wacky new gear. I just watched Star Trek: Strange New Worlds, a prequel to the original series that airs on Paramount+, just finished its first season this week.
What a fun show. 9 out of the 10 episodes were solid (only one that I didn't like), and the finale nails it. It captures the 'true spirit of Star Trek that I enjoyed growing up, and I just wanted to share it if anyone is looking for something new to watch.
This weeks "Deep Links"
Here are a few of the articles and videos that resonated with me over the last week:
Fin
I ran across this compilation of Daniel Craig as James Bond clips entitled, "I Shall Use My Time". Enjoy!
Be well. ✌🏻