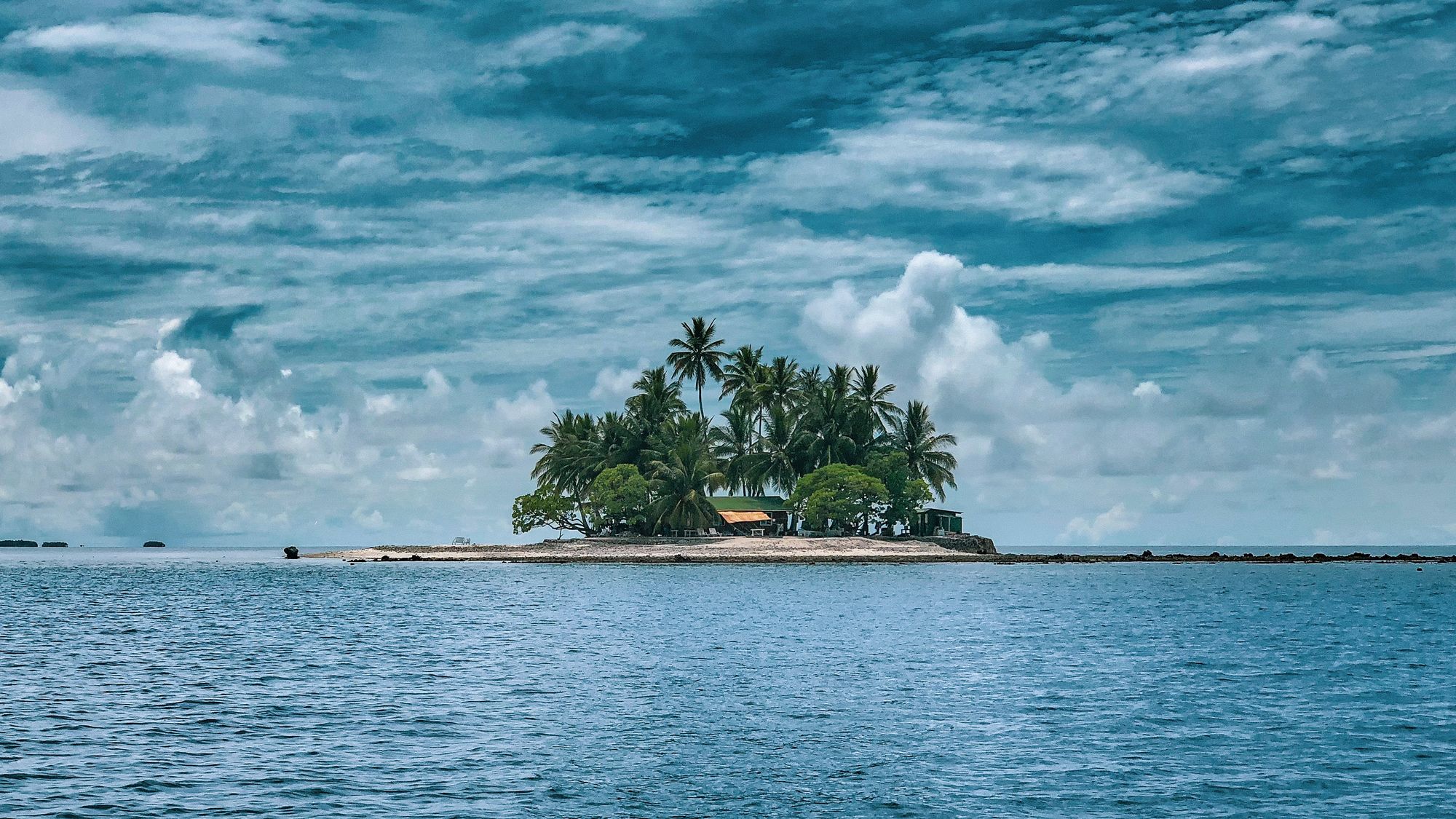 Hi again, I'm Steve Makofsky and this is a semi-whenever list of interesting articles, podcasts and videos that I come across during the week. I hope you'll enjoy it, find something new to think about, and share it with your friends. In case you forgot, this is in your inbox because you asked me to send it to you. You can unsubscribe by clicking the link at the bottom of this email.
I have no idea what pulled me to watch the 2000 film Cast Away, staring Tom Hanks this week. The story as you are aware, is of an executive who undergoes a physical and emotional transformation after crash landing on a deserted island. Many have criticized the movie as coming close but missing the mark, on telling a tale of 'discovering what's truly important in life'.
During early screenings, the movie also was a complete 'dud'. I what I came to find out much later on (and made me really like this movie), is that both Hanks and the filmmakers decided to ignore the feedback, and just make the movie they wanted to make. "They had believed they were making something great and the early feedback robbed them of that belief. Ironically, though, it gave them boldness in return. If we're going to fail, let's fail with the movie we want to make" - which is the lesson here.
If you're interested in my daily ramblings, follow me on Twitter or my posts on Medium.
This weeks "Deep Links"
Remember departure boards (Solari boards) from airports and train stations? You know; those giant signs with flaps that refresh, showing the new range of departures. Qantas Airlines has even said that guests in their lounges love to hear them just as much as they like to see them. A love letter to travelers past (and boy do I want one of these in my office) - More
Think you had a bad day? Then read about an Alaska woman who was using an outhouse, and was bitten from below by a bear - More
If you wanted to put all the humans on planet Earth, yes, all 7.3 Billion People in one building, how would that work and what would it look like. As always a fascinating take on life from 'Wait But Why' - More
On the lighter side of good news (and who couldn't use some in 2021), a man who lost his wallet in Antarctica in the 1960's just had it returned - 53 years later - More
One skill that I have been consciously working on the last year is the simple art of listening. This is exemplified in this story of how a politician won over a warlord, by practicing th lost art of listening - More
Akin to the software development concept of Choose Boring Technology, Make Boring Plans is an important step in getting good at creating engineering strategy- More
What an incredibly exciting week for NASA and space exploration as their Perseverance roverlanded on Mars. This mission is to focus on the discovery of any microscopic inhabitants that may have existed there - More
I learned this week that back in 1983, when I was 12, the US came incredibly close to nuclear with the Soviet Union. Incredibly, according to new documents, the main thing that prevented World War III was the failure of both US and Soviet counterintelligence - More
The science behind persuading those that are unpersuadable and deep rooted beliefs on control; a good article on understanding the deeper psychological aspects of this (and something I need to bookmark and reference) - More
New evidence is coming out with the pandemic on schools and some old thoughts being put to the test on why we send sick kids to school and an over-emphasis on 'attendence' - More
Fascinating read on the 2 different ways in which 'disruptive innovation' can happen. One way is to see what's right in front of you to understand what the 'newest thing that's coming to take you out of the game'. But the big one is things happening at 'macroscopic level' and those changes that happen in 'society that take many decades to reach their tipping point' - More
End Thoughts
I'm so sad that I don't have Kelly. But I'm so grateful that she was with me on that island.

And I know what I have to do now. I gotta keep breathing.

Because tomorrow the sun will rise.

Who knows what the tide could bring?