Deep Links
Artifical Constraints
"When the night is over, like a bat out of hell, I'll be gone, gone, gone" - Meat Loaf, Bat Out of Hell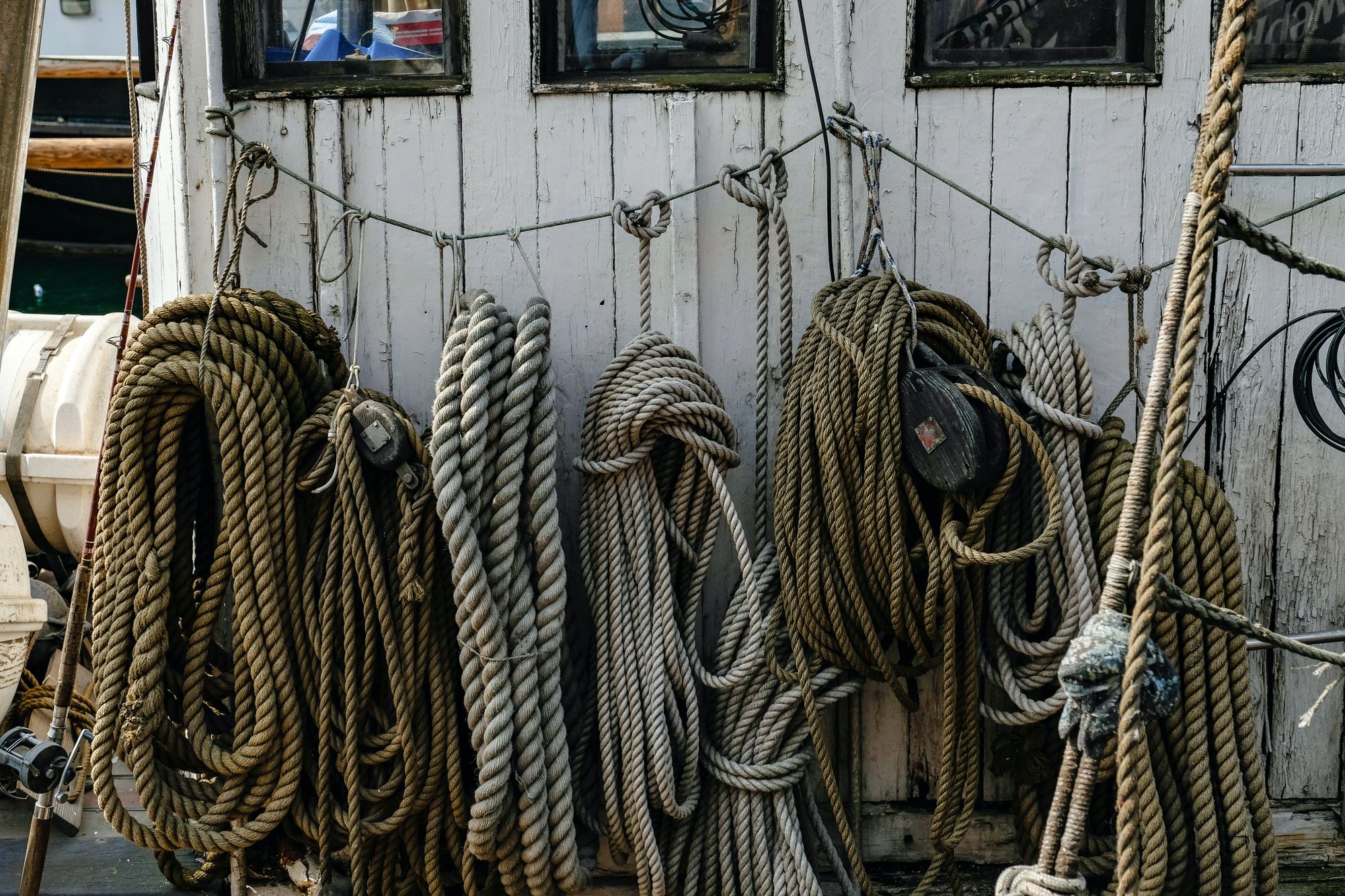 Paolo Belcastro had a post this week that centered on the "Power of Constraints." While he talks about artificial constraints he applies to his writing, I enjoyed the perspective he has that by applying them:
they limit my ability to wander, digress, perfect, and ultimately procrastinate
I liked this thinking because it echos a similar mindset that I've tried to apply to a variety of different areas in my life. Whether it's how a team is building a new cloud technology, finding time during the week to write this newsletter, daily calendar blocks, over and over, I have experienced real examples with constraint comes freedom.
The idea which I've been trying to embrace is actually straightforward (see last weeks post "Don't Do It"):
Don't bother spending time thinking about all the things; focus on thinking about the things that matter most.
I'd be willing to bet that most people in 2022 are in some fashion suffering from a form of decision fatigue:
Your ability to make the right investment or hiring decision may be reduced simply because you expended some of your willpower earlier when you held your tongue in response to someone's offensive remark or when you exerted yourself to get to the meeting on time.
There are also examples from famous thinkers and how they use artificial constraint:
I'm not advocating for never changing your clothes (though I'm guilty of being in sweatpants now more than ever), but instead I'm suggesting that if you feel overwhelmed, try adding some artificial limits to your life or work projects. You may be surprised at what new possibilities open up around you when you remove the distractions.
I'll wrap this up with a clip with one of my favorite films, Oceans Eleven, which has project planning with nothing but constraints.
If you enjoy these posts, you can buy me a coffee ☕️, or if you'd rather keep up with my daily ramblings, follow me on Twitter or keep reading my posts on this blog.
Forward Thinking
We finally got around to watching the documentary 14 Peaks: Nothing is Impossible on Netflix this week, and it was stunning. Having been to the Khumbu region of Nepal and trekking to Everest base camp back in 2000, Everest has always had a special place in my heart.
For me, getting to the top of Kala Patthar (18,519 ft) was as high as I needed to go; it took everything I had, and I marvel at those who go higher.
While the footage in the film is beautiful, I truly enjoyed learning the inspiring story of Nepalese climber Nimsdai Purja. I most appreciated his sense of humility and humor. Before becoming a mountaineer, he served in the British Army with the Brigade of Gurkhas and was part of a special forces unit of the Royal Navy.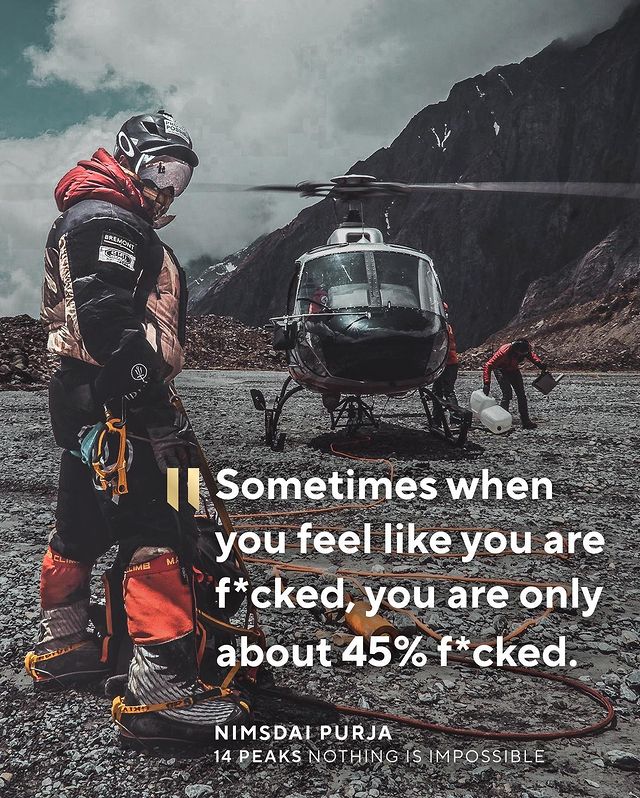 A post shared by Nirmal Purja MBE - NIMS (@nimsdai)
Here's an interview to watch on self-discipline and motivation, and it is a worthy watch for "forward thinking" inspiration.
Thought of the week
Every one of these could be a newsletter post in itself, but it's a great list to keep working through.
Latest obsession
Being a fan of the Fellow Stagg Pour-Over Kettle, we decided to give their Carter Everywhere Mug w Splashguard a try. Of course, I went for the larger 16oz version with the 'splash guard.'
Equipped with a 'quick, 270° twist locks the lid to eliminate liquid mishaps. You have our your-bag-is-not-getting-wet guarantee and 18/8 insulated stainless steel retains heat for 12 hours and stays cold for 24 hours.'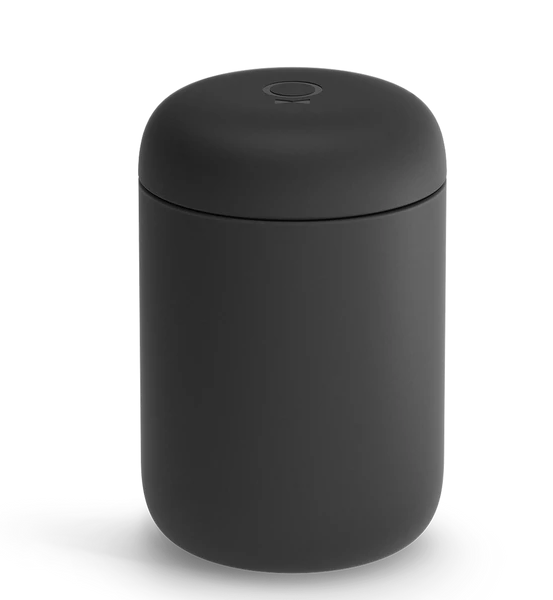 WOW. This mug kept some tea warm overnight that we had left in the car. I instantly went out and bought a second. I highly recommend it for your mobile beverage consumption.
This weeks "Deep Links"
Here are a few of the articles and videos that resonated with me over the last week:
Fin
I was sad to see the news on Meat Loaf's passing this week at the age of 74. We'll leave off this week with his epic "Bat out of Hell".
Like a bat out of hell I'll be gone when the morning comes When the night is over, like a bat out of hell, I'll be gone, gone, gone Like a bat out of hell I'll be gone when the morning comes But when the day is done And the sun goes down And the moonlight's shining through Then like a sinner before the gates of Heaven I'll come crawling on back to you
Be well. ✌🏻