Deep Links
An Intentional Life
"Have you found joy in your life? Has your life brought joy to others?" - Carter Chambers, The Bucket List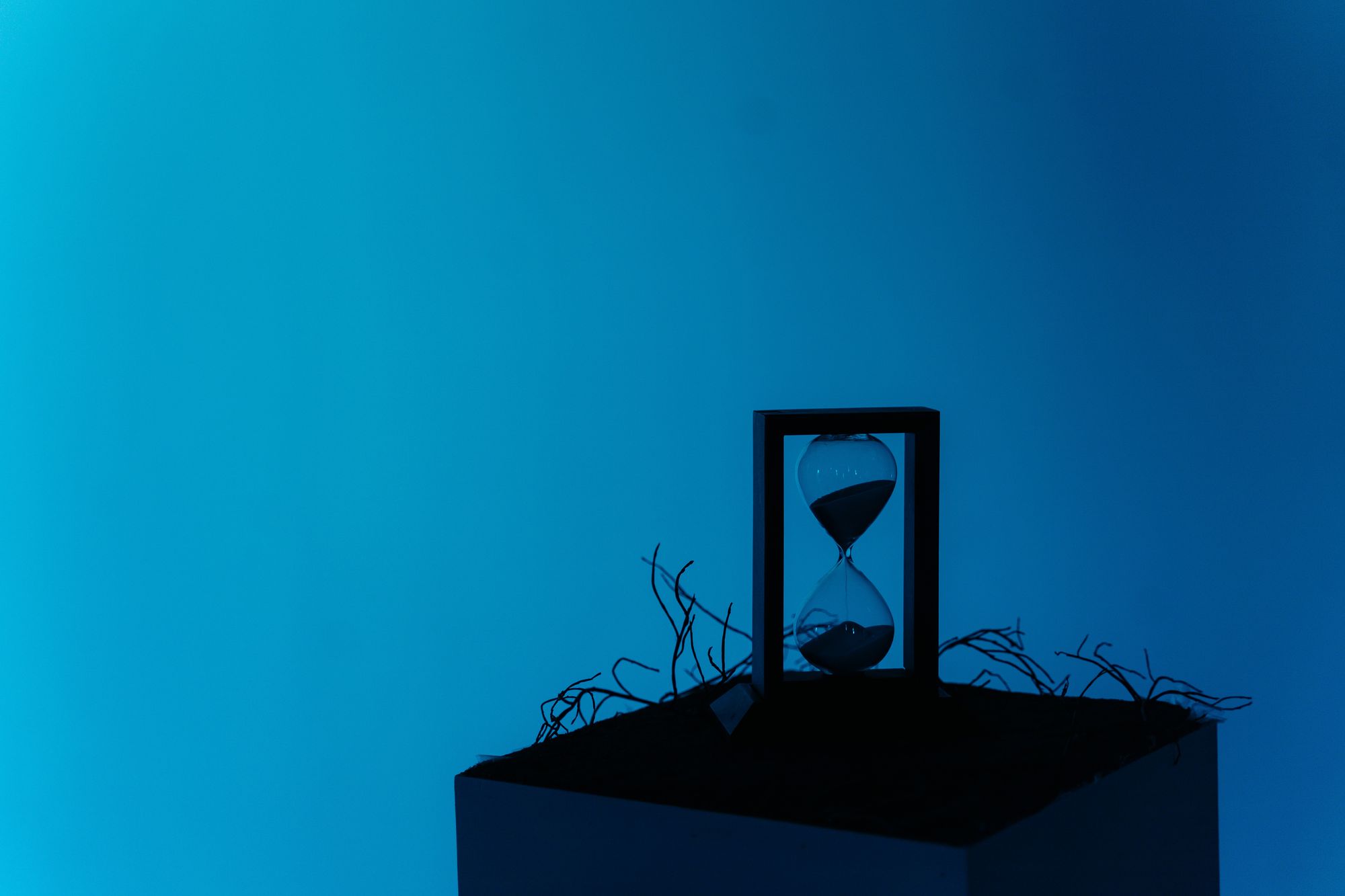 Whether or not you celebrated the Thanksgiving holiday last week, I hope that you were able to have a few days that were more relaxing and away from the typical day-to-day bustle around your home or office. My week started didn't start with good news: I received a text that a former employee and friend of mine passed away from cancer (fuck cancer). It was unexpected and quick; a surprise to those that knew her.
It was a sad reminder of just how short your time on this rock hurtling through space is, that unfair things can happen to even the most kind person and how the universe is mainly uncontrollable and unforgiving.
Tim Urban's Your Life in Weeks has been on my mind lately and I'm well aware that more than half of these bubbles have been filled for me.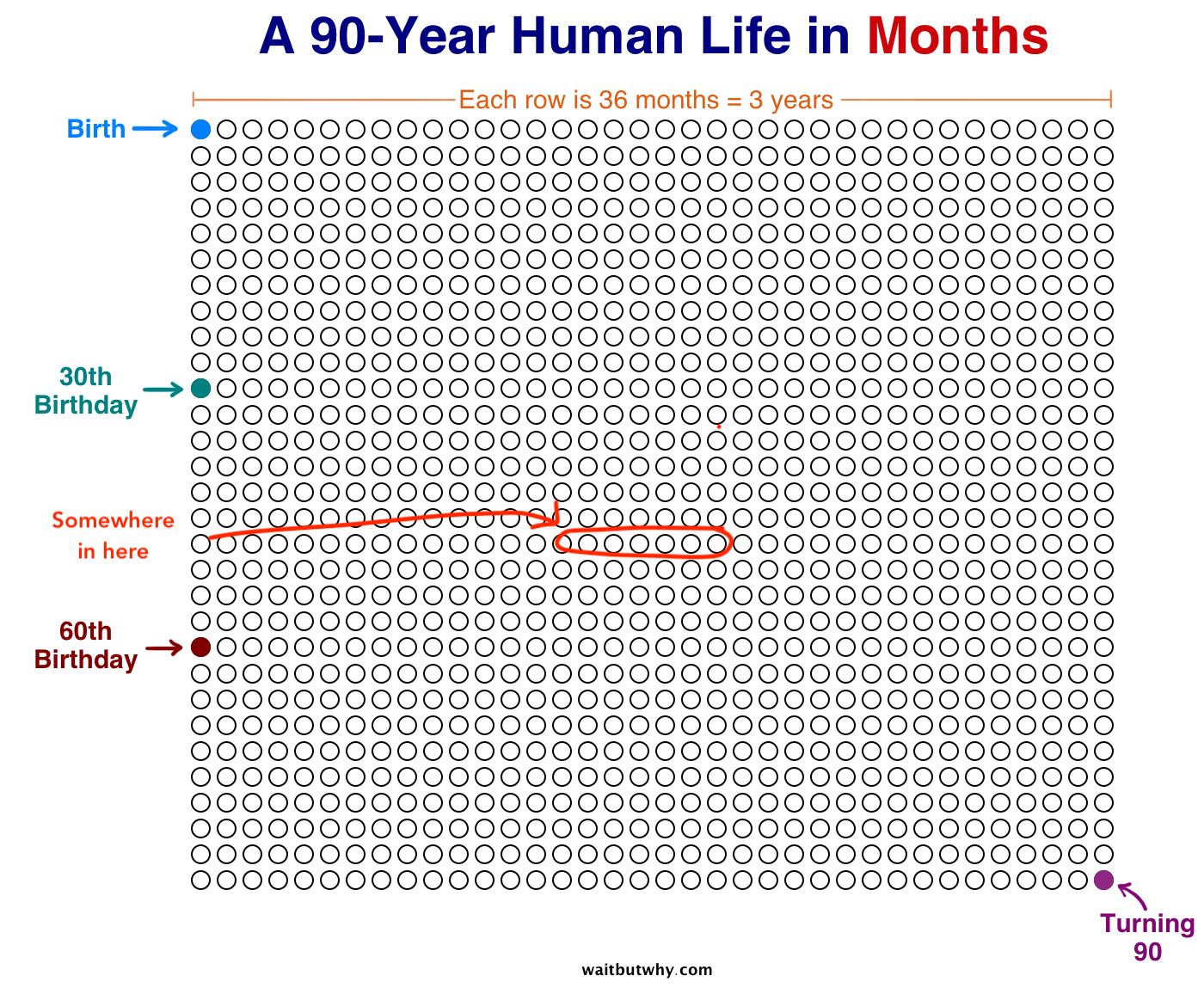 The last few years haven't been easy on me and my family. I've had to deal with heart issues that I never thought I'd experience at 50, shifting to a job which required relocating (along with the impacts of that), then another switch to ultimately make things right and move us back home. And like many, had to figure out new ways to lead people through unprecedented change during a global pandemic.
Yet, I keep coming back to my notion of time.
The last years have seen my professional and personal priorities shifting significantly in ways I never predicted; I am trying every day now to dedicate space to things that matter to me. We only have 24 hours in a day – I am focused on changing my mindset on what I do with them.
I haven't cracked this entirely yet, and sure, I've had days where I slip back into old habits. But I'm trying every day to live a more intentional life and focus on bigger things: Self-care. Family and Friends. Learning and unlearning how I interact with people. I am taking the time to reach out to friends I haven't talked to recently. Shifting focus on what matters and (more importantly) letting go of what doesn't.
I've stopped living on auto-pilot. Focused on where and how I want to spend time.
I've made great strides towards "life 2.0", but also keenly aware that I have a long way to go until I'm there. It's a work in progress; keep trying to make every day better.
Live intentionally. Bring joy where you can.
If you enjoy these posts, you can buy me a coffee ☕️, or if you'd rather keep up with my daily ramblings, follow me on Twitter or keep reading my posts on this blog.
Forward Thinking
This week, I was introduced to the concept of the Hedonic Treadmill (thank's Derek). Described as:
is a metaphor for the human tendency to pursue one pleasure after another. That's because the surge of happiness that's felt after a positive event is likely to return to a steady personal baseline over time.
Think of it as "Chasing Unhappiness" and that 'the pull of accumulating more and more 'things' eventually keeps you running in place forever.'
Justin Kan, the co-founder of Twitch, recently had a lot to say about it. It's worth the watch.
Thought of the week
Latest obsession
I love this one, and it's perfect for the holidays.
Inspired by the Japanese wrapping cloths "Furoshiki," the folks at Tom Bihn took the Shepherd's Wool Utility Cloth to create a video showing how you can wrap gifts.
This weeks "Deep Links"
Here are a few of the articles and videos that resonated with me over the last week:
Fin
Jason Sudeikis seems to be everywhere lately with Ted Lasso. Still, I enjoyed his portrayal of a passive-aggressive swim coach in the latest Foo Fighters video - Love Dies Young.
Be well. ✌🏻