The Men Who Stare At Goats
Don't eat the eggs. We put LSD in the eggs.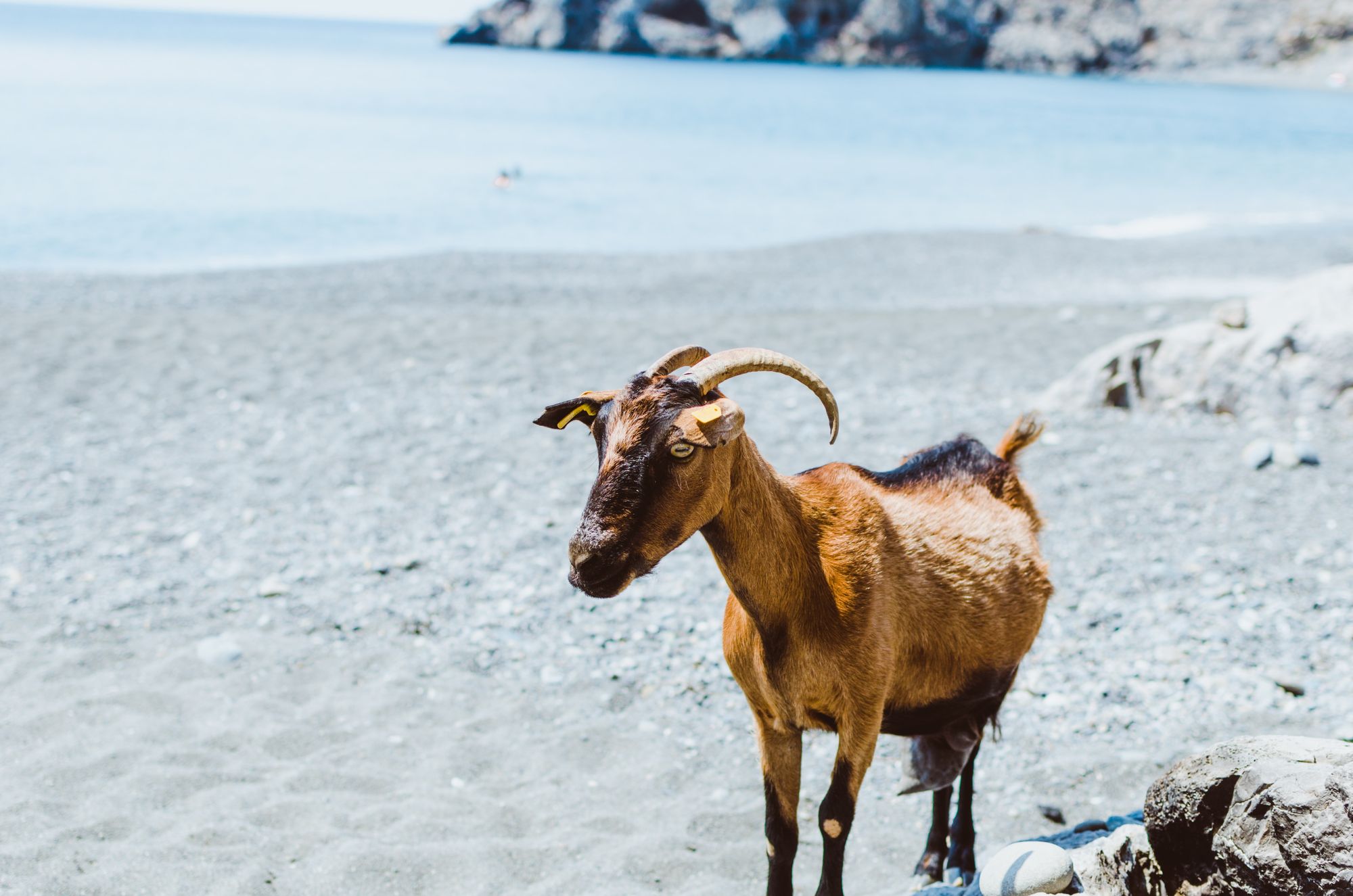 Hi again, I'm Steve Makofsky and this is a semi-whenever list of interesting articles, podcasts and videos that I come across during the week. I hope you'll enjoy it, find something new to think about, and share it with your friends. In case you forgot, this is in your inbox because you asked me to send it to you. You can unsubscribe by clicking the link at the bottom of this email.
The opening of 2009's The Men Who Stare at Goats states 'more of this is true than you would believe', and while the film is basically a dark comedy, its groundwork apparently is far closer to the truth than you would imagine. The military has used witches, drug experimentation, sonic blasters as methods to enhance the army with psychic soldiers.
While the movie plays off of this to the extreme, soldiers attempt to become invisible, walk through walls and even kill a goat just by staring at it, there's something oddly 2020 about the entire movie; the absurdity that could actually be based in some form of reality. Or perhaps it's the comforting thought that Jedi Knights may actually exist. :)
If you're interested in my daily ramblings, follow me on Twitter or my posts on Medium.
This weeks "Deep Links"
National Lampoon's Christmas Vacation is often cited as one of the greatest holiday movies ever made. In it's 25th anniversary, a look back at the untold story of freak snowstorms, cast freak-outs and zany antics in it's production - More
I have to admit, Miley Cyrus is quickly becoming one of my favorite artists of the year. After listening to several incredibly honestinterviews on Howard Stern, and an amazing performance of Heart of Glass, here's a look at her career and how this former Disney star is set to reignite Rock and Roll - More
In 1942, on the shores of a lake high in the Himalayas, hundreds of bones and skulls, some with flesh still on them were found. The mystery of who these actually belonged to (indications it may have been an ancient army from Crete) goes back several hundred years, in 'The Skeletons at the Lake' - More
File under 'what could possibly go wrong', as Microsoft files a patent to create chatbots from your dead loved ones - More
2020 has created a new model for work: one that is remote. In 'We're Never Going Back', a look at the future state of companies and how they are going to need to adapt to the new workforce. Is it even up to companies to decide, or are the employees going to force the decision; as the best employees have more options than ever - More
A look at the psychological effects of bringing things together by 'clicking' together parts - LEGOs, IKEA furniture and Ziploc bags - More
Tim Ferriss wrote the book 'The 4 Hour Workweek' and is known as a personal productivity guru. But now his view is a bit different; and that success isn't always about output. An interesting look at his new mantra of 'not everything that is meaningful can be measured' - More
In one of my favorite reads, 'Writing Is Thinking' looks at the benefits to putting ideas down on paper (physical or digital) and the payoff of good writing and crafting purposefulness - More
Mark Manson dives into mental illness and some of the more positive benefits to being 'slightly' crazy, given 'we're all a little bit insane' - More
'52 things I learned in 2020' looks at some random insights gathered over a year like no other - More
A look 'inside at Uber' during a time of heated internal politics, a re-write of their app in Swift and some pretty bad engineering pivots (note - this is a long tweet that has been threaded for easier reading) - More
End Thoughts
The Jedi Warrior will follow in the footsteps of the great imagineers of the past:

Jesus Christ, Lao Tse Tung, Walt Disney.

The role of The New Earth Army is to resolve conflict world-wide. Jedis will parachute into war zones, utilizing sparkly eyes technique, carrying symbolic flowers and animals, playing indigenous music and words of peace.