Deep Links
Soul
Don't worry. You can't crush a soul here, that's what life on earth is for.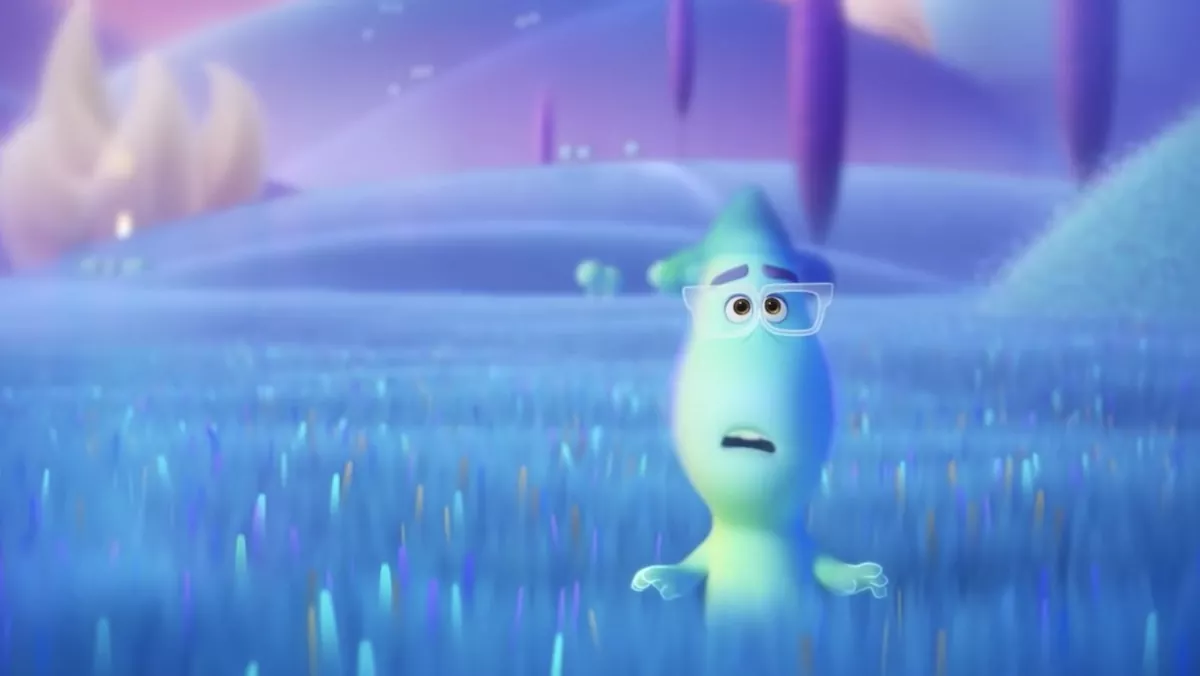 Hi again, I'm Steve Makofsky and this is a semi-whenever list of interesting articles, podcasts and videos that I come across during the week. I hope you'll enjoy it, find something new to think about, and share it with your friends. In case you forgot, this is in your inbox because you asked me to send it to you. You can unsubscribe by clicking the link at the bottom of this email.
In past newsletters, I have thrown down a few comments about a classic film that I've watched over and over, but this week, I wanted to comment after watching Pixar's latest film 'Soul', which dropped online for streaming yesterday (Dec 25, 2020) on Disney+. Without spoiling too much of the film, the synopsis is straightforward, it 'follows a middle school music teacher named Joe Gardner (Jamie Foxx), who seeks to reunite his soul and his body after they are accidentally separated, just before his big break as a jazz musician.'
While the movie features jaw-dropping animation, an amazing score (a combination of jazz from Jon Batiste and 'The Great Before' and 'The Great Beyond' from Trent Reznor and Atticus Ross), the themes in this film are deep and touched something for me that most people needed in 2020 - that 'life has so much to offer, it's full of possibilities, you just need to know where to look.'. Everything worked for me in this movie - highly recommended.
If you're interested in my daily ramblings, follow me on Twitter or my posts on Medium.
This weeks "Deep Links"
What a beautiful find this week - tree.fm - a site that lets you tune into random forests from around the world - More
The mystery of skyjacker D.B. Cooper is one that continues to fascinate me (even MCU's Loki will make a return in his series as D.B. Cooper :)). Here's the quick summary for the unfamiliar: 'On Thanksgiving eve in 1971, a man wearing a suit and black tie boarded a Boeing 727 in Portland. Once on board, the man—who gave the name Dan Cooper—sparked a cigarette, ordered a bourbon and soda, and handed the flight attendant a note alleging that he had a bomb in his attaché case. He demanded $200,000 in ransom (over $1.2 million today) and four parachutes. The flight crew relayed the demand to law enforcement—and, during an emergency stop, Cooper received his money. The plane returned to the air and Cooper parachuted out, never to be publicly seen or heard from again.'. HBO recently released 'The Mystery of D.B. Cooper' - More
Huh - the science behind how the human eye processes light explains in detail whypirates wore eye patches - More
In one of the more depressing reads of the week, the 'Pigeon Lady' from 'Home Alone 2' has long since stepped away from film and the holiday season is one of isolation and darkness — More
Nesslabs digs into the research around 'the illusion of productivity'. As humans, "instead of stopping for a few minutes to ask ourselves why we're doing something, we keep on mindlessly churning work that may or may not lead to a goal we actually care about.". Remember: being busy does not equal being productive - More
File under 'sarcastically shocked', even though Google promised 2 years agonot to use their AI tech to develop weapons for the military, it tuns out Alphabet (their parent company) continues to invest in companies who's purpose is war - More
As a privacy advocate, I wonder where social networking is going to morph into as people become more conscious about what they put online, who has access to that data, and what the data is actually being used for. Stratechery does it's usual amazing deep dives into where social networks have been and where they are going in 'Social Networking 2.0' - More
Harry Houdini was not only a master magician, but a master of deliberate practice. A look at his life, and lessons he learned to help him achieve greatness - More
The story that emerged last week that Russia's Federal Security Service (FSB) had admitted to poisoning Alexey Navalny through being socially engineered is straight out of spy film. The entire interview is amazing to read/listen to, and Rachel Tobac, CEO of Social Proof Security has a thread on twitter that's a fantastic summary (unrolled here for your reading pleasure) - More
Cited as one of the top 10 movies ever made, Christopher Nolan's 'The Dark Knight', perfectly (IMHO) crafted The Joker as a true agent of chaos. A look at the filmmaking and 'agency of chaos' - More
End Thoughts
Lost souls are not that different from those in the zone.

The zone is enjoyable but when that joy becomes an obsession it becomes disconnected from life.

For a time I was a lost soul myself - Tetris.