New York Groove
Feels so good tonight, who cares about tomorrow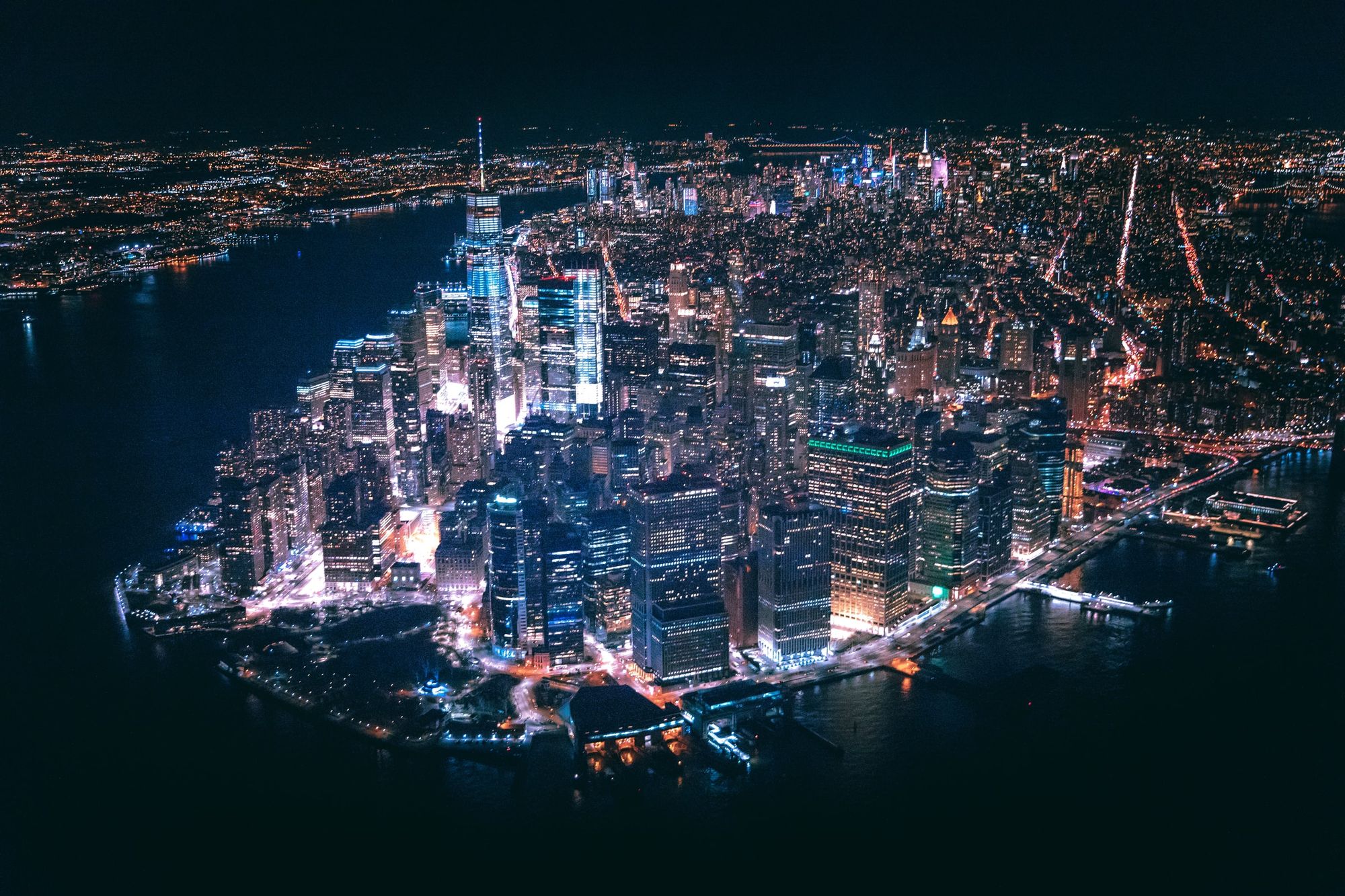 This is a semi-whenever list of interesting articles, podcasts and videos that I come across during the week. Hope you enjoy it, have something new to think about, and share it with your friends.
To be honest, it was another Another hard week filled with long Zoom meetings and little free time to get some time for personal reflection and good habits. I've definitely fallen on the side of indulgence and put on a few pounds already, something that I'm taking immediate action to fix. Effective this past Thursday, I've gone back to a strict "no inflammatory" lifestyle again (no gluten, no dairy, etc), and I am already feeling better. Now it's time to undo the rest of the weight-gain damage I've done over the last month. :)
In these times, it's important to also reflecting back on the tao of Agent Dale Cooper:
Every day, once a day, give yourself a present. Don't plan it, don't wait for it, just let it happen. It could be a new shirt at the men's store, a catnap in your office chair or two cups of good hot black coffee.
If you're interested in my daily ramblings, also follow me on Twitter.
This weeks "Deep Links"
Years ago, I deployed a "DNS Black Hole" on my at home network to block ads; I highly recommend checking out The PiHole if you're looking for an 'at home' project. Not only will it save you bandwidth at home (20% of my traffic is "ads" that are now blocked) you'll be safer online. Cloudflare has introduced new DNS resolvers this week called "1.1.1.1 for Families", for making simple DNS changes at home (HIGHLY RECOMMENDED). You can use 1.1.1.2 (for no malware) and 1.1.1.3 (for no malware or adult content) — More
Fascinating read around maps and the distortion of reality and abstractions that they create, which can tend to lead to misguided (or accelerated thinking) — More
On the home project list while stuck at home, been organizing, cleaning up and getting rid of tons of "objects", especially in the kitchen — More
Pre-ordered Sarah Frier's new book "No Filter" on the history of Instagram. This pre-read gives some fascinating inside details of Zuckerberg and how he held them back (as a side, they were acquired for $751m and now are worth $100 billon) — More
Ever wonder how jigsaw puzzles are made? I didn't until I read this and it's kinda beautiful — More
Bullet Journals are super interesting, and here's a look at how they can be used in a variety of ways including helping your personal finances — More
I'm a huge fan of the "old" NASA 'worm' logo — and now it's back — More
Due to the drop of pollution in India — this is the first time the Himalayas have been visible in 30 years — More
Microsoft buys Corp.com to reduce namespace collision and hopefully stops some of the bad guys — More
Google is now using AI to fill into video and audio in low quality calls — More
A buyers guide to some better "working at home" headsets — More
I had my first heart doctor appointment this week as well over Zoom, and my doctor said the same thing — they've been asking for telemedicine for years, and we've had rapid change in just the last few weeks — More
The craziness of what happens on the open seas couldn't have a better example of when a Venezuelan navy vessel sinks after 'ramming a cruise ship' — More
Recently, I bought a Shemagh from GoRuck because my neck/head was getting cold on early morning walks with the dog. Now with COVID, face coverings to combat the spread of germs is even more important, so here's a guide on how to properly tie one — More
More on the COVID-19 Front:
Closing Thoughts
Many years since I was here,
On the street I was passin' my time away
To the left and to the right,
Buildings towering to the sky
It's outta sight in the dead of night
Here I am, and in this city, with a fistful of dollars
And baby, you'd better believe
I'm back, back in the New York groove