Interstellar
Do not go gentle into that good night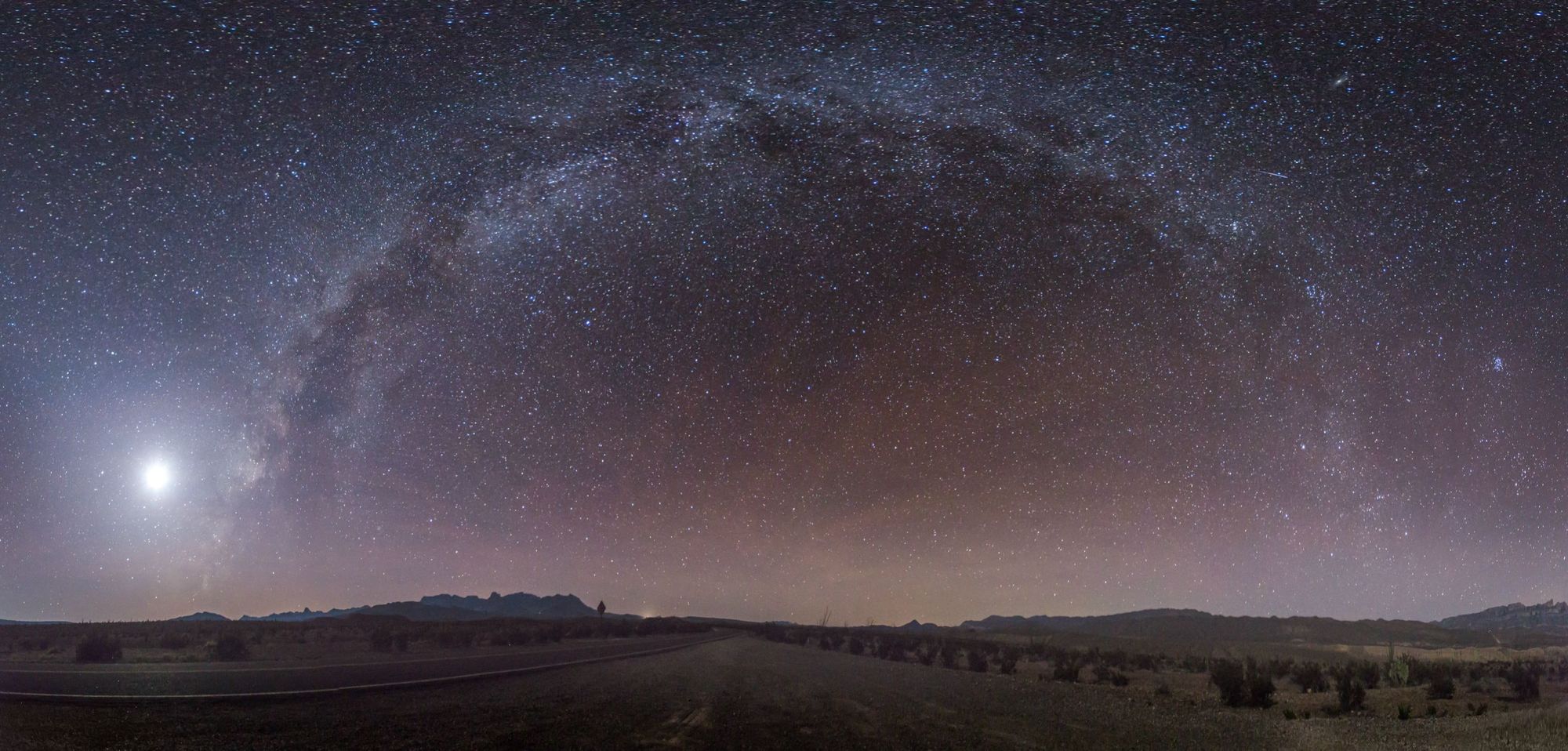 Hi again, I'm Steve Makofsky and this is a semi-whenever list of interesting articles, podcasts and videos that I come across during the week. I hope you'll enjoy it, find something new to think about, and share it with your friends. In case you forgot, this is in your inbox because you asked me to send it to you. You can unsubscribe by clicking the link at the bottom of this email.
If you are a frequent reader of my weekly Deep Links, you'll recognize a pattern when it comes to the types of films that I enjoy, directors that I follow and even soundtrack composers that I fall back on. This week was the 2014 Chris Nolan film Interstellar; (soundtrack by Hans Zimmer — listen here), which follows a team of explorers who travel through a wormhole in space in an attempt to search for a solution to humanity's survival.
While I'll avoid any spoilers if you haven't watched it, it's a solid action/adventure, although the science of the film can be confusing (especially if you haven't recently had a brush up on your physics. The main thread of the film is concept of love, it which Anne Hathaway's character, Amelia Brand, describes it as:
the one thing we're capable of perceiving that transcends dimensions of time and space. Maybe we should trust that, even if we can't understand it.
The Humanist would say that this movie is really about humankind saving itself, through itself. I can't think of another film that resonates with everything we have experienced as a planet in 2020.
We need to save ourselves. It's uncertain times, and I can't recall another time where we've been collectively been responsible for each others health and well being.
Here's to 2021. Be well, friends.
If you're interested in my daily ramblings, follow me on Twitter or my posts on Medium.
This weeks "Deep Links"
In 1981, an arcade in the Portland, Oregon area was the scene of countless gamers coming down with migraines, heart attacks, addiction, seizures, strokes, and even amnesia, all due to one game cabinet: Polybius. Digging deeper, it turns out that 'Polybius' is real — More
Now that the second season of 'The Mandalorian' has come to an epic close, here's a closer look at the sound design used in the series. 'Our goal as a sound team to drive the story forward with what the director wants to convey, and we're a tool in the arsenal to make that happen…' — More
Running has been a staple in my life for the last several years, and was an important part of my recovery from an unexpected heart attack last year (side note: I was running when it happened, but in no way was it related). In 'Why I Was Afraid to Run' is an analysis on why people fear the sport and how to break through that — More
Say what you will about the recent Apple v Facebook privacy back and forth; all you need to know about Apple's stance is an interview years ago with Steve Jobs. For myself, I agree with Apple's position here — it should the users choice — Watch
A strange story from Peoria, Illinois — an artist is contracted to paint a Cookie Monster mural on the side of a building, and artist who did the job now says he was tricked by an impostor. And that's not even the weirdest part of the story — the painting was of a 'Soviet-style Cookie Monster' — More
Hey.com launched a new marketing project called dumpsterfire.email — a flaming dumpster with a printer and conveyor. You email that address, prints out your email, and drops it into the rolling flames on a livestream. How it was made — More
One of the best descriptions of how Apple's new iPhone 12 ProRAW works — More
'Over-meeting is a symptom of bad company communication or even worse company culture'; a discussion on how the pandemic has changed meeting culture and how stress relates to the number of meetings you have. Something I think everyone is familiar with this year — More
After 50 years, the Zodiac Killer's cipher has finally been cracked. Not by the FBI, but amateur codebreakers; a fascinating read on how it was finally broken and it's meaning — More
With the popularity of Substack in 2020 and the rise of the newsletter, read more about the veteran MailChimp. A history lesson in the company that started out as a side project and now brings in $700m/year in revenue — More
The 'Shopping Cart Theory' proposes that an individual's moral character can be determined by whether they choose to return a shopping cart to its designated spot or not — More
End Thoughts
Today is my birthday.

And it's a special one because you once told me that when you came back, we might be the same age.

Well, now I'm the same age that you were when you left… and it'd be really great if you came back soon.