Good Will Hunting
I had to go see about a girl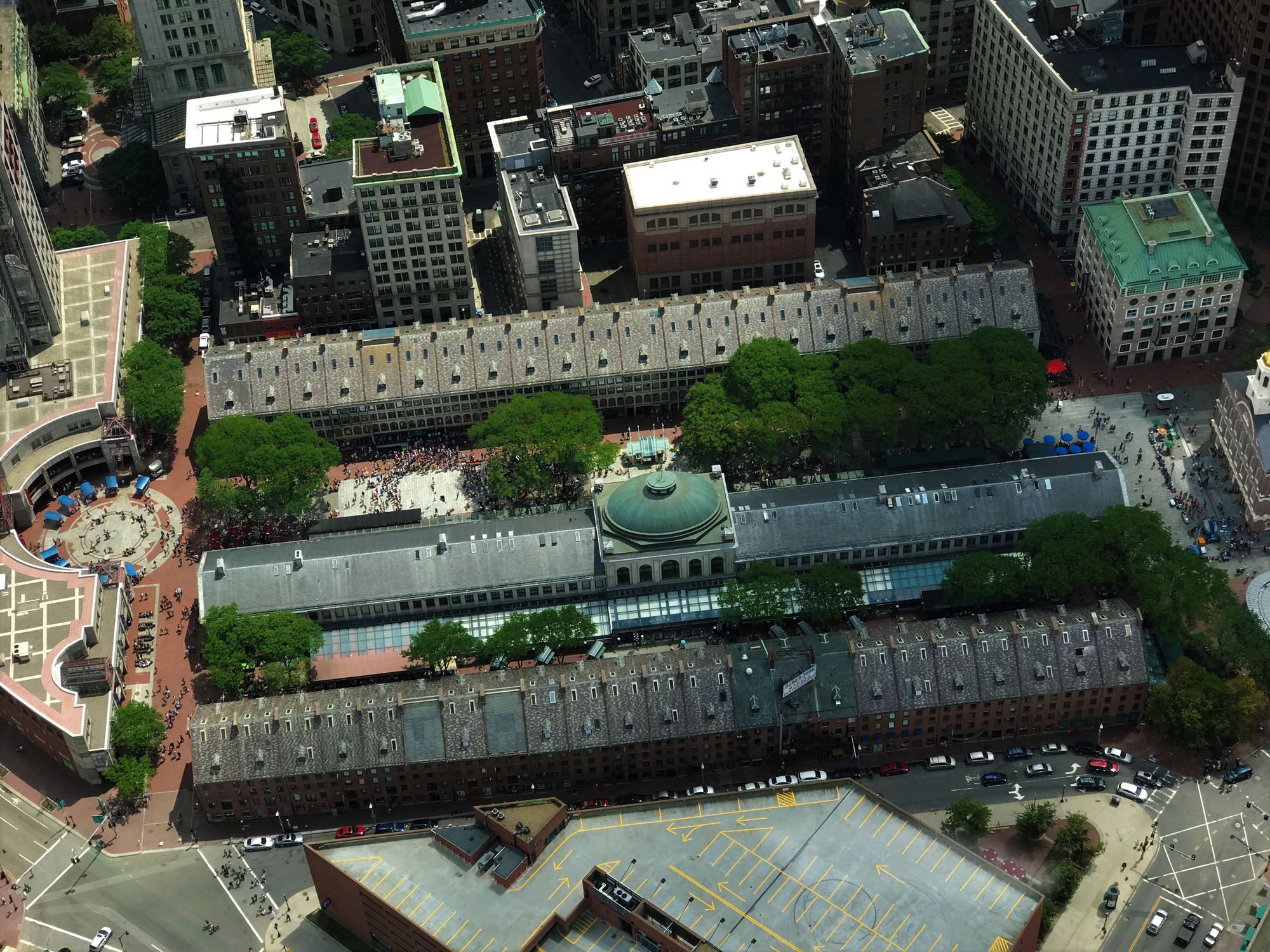 Hi again, I'm Steve Makofsky and this is a semi-whenever list of interesting articles, podcasts and videos that I come across during the week. Hopefully you'll enjoy it, have something new to think about, and share it with your friends. In case you forgot, this is in your inbox because you asked me to send it to you. You can unsubscribe by clicking the link at the bottom of this email.
A few weeks have passed since the painful anniversary of Robin Williams death, and it's been 'on the list' to watch a few of my favorite films of his. Few films have had as much emotional impact on me than the classic 'Good Will Hunting', a story of discovery which is deep and raw in the exploration of love, failure and trust.
The story (as described by Rotten Tomatoes) is straightforward - "The most brilliant mind at America's top university isn't a student, he's the kid who cleans the floors. After one too many run-ins with the law, Will's last chance is a psychology professor, who might be the only man who can reach him."
Through the course of the movie you experience the true friendship that develops through their therapy sessions, and are drawn into each characters unique battles with inner demons. Both have protective walls and self-sabotage, and through each other, learn how to start putting their own tragic past behind them. The "its not your fault" climatic therapy scene is still one of the most memorable in recent movie history.
It's a wonderful film from every angle (and its not surprising that Robin Williams apparently ad-libbed a lot of his lines).
If you're interested in my daily ramblings, follow me on Twitter.
This weeks "Deep Links"
The must-read of the week is the incredible story of Myron Rolle, who walked away from the NFL to not only become a Neurosurgeon, but played a key role in fighting the COVID-19 pandemic out of Massachusetts General Hospital - More and Watch
When you discover 13 coffins, closed for 2,500-years in Egypt - given the way 2020 has gone, do we think now is a good time to open these? What could go wrong? - More
Dentists are seeing a surge in 'tooth trauma', and it's coming from a surprising source - ergonomics. With more people than ever working at home, awkward body positions and poor posture turns into teeth grinding problems at night - More
Remember Winamp? If not, it was a media player created by Nullsoft in the late-90's, was sold to AOL (and finally landing at Radionomy). While the player supported a variety of media formats (including MP3 and WAV) for playback, it was known for its iconic user interface and its ability to theme (or 'skin') the app in all sorts of unique ways. Today we can look at 'The Winamp Skin Museum' to relive its beauty in full glory - More
A famous maraschino cherry company, its owner, and an unlikely connection to local beekeepers in 'The Maraschino Mogul' - More
How Fitbit, combined with Ring footage, became entangled as the key witness in a brutal murder case - More
Anne-Laure Le Cunff, founder of Ness Labs, is quickly becoming a weekly staple for me. This week she talks about "Good stress" and 'how we can trigger that positive feeling by seeking motivating challenges', and the means around "debugging" procrastination - More
While I've tried to steer away from anything "pandemic" related in Deep Links, this look at the backlash parents are getting at certain tech companies as policies have been differing between those who have children, and those that do not - More
How a single frame from 'The Simpsons' can capture the emotional connection to an entire episode. There are several social accounts now that have cropped up to 'showcase the most beautiful scenes, colors, sets and abstract compositions' from the timeless show - More
Hranice Abyss, the world's deepest freshwater cave, is now estimated to be 1km deep - and no one knows what's down there (maybe next week we should re-watch The Abyss, Director's Cut) - More
Portland has passed nation's toughest restriction on facial recognition technology, banning city agencies and businesses in public areas (a private business could not have a camera equipped with the technology capturing people on a public sidewalk, for example) - More
Above Avalon has a good take on the App Store, and how 'competitors have turned to guerrilla warfare tactics to wage a battle against Apple'. One of the better debates (and clear-headed views) on the App Store, it's developers and the customers - More
End Thoughts
No, I'm not kiddin' you, Will. That's why I'm not talkin' right now about some girl I saw at a bar twenty years ago and how I always regretted not going over and talking to her.

I don't regret the 18 years I was married to Nancy. I don't regret the six years I had to give up counseling when she got sick.

And I don't regret the last years when she got really sick. And I sure as hell don't regret missin' the damn game.

That's regret.