Deep Links
2021 EDC
The annual "clean up my cable bag" exercise
Every year I do a write-up on "things I like" which has a look at apps that I use on a day to day basis, my general workflow on processing email and work items, and most importantly - my Everyday Carry (EDC).
It's been about a year since I have gone through it, and finally got around to making some refinements - notably going with USB-C for all of my charging needs across all devices. The goal was to be able to charge any device, get smaller and more durable cables, and make the whole package incredibly light.
I'm pretty happy with what I ended up with: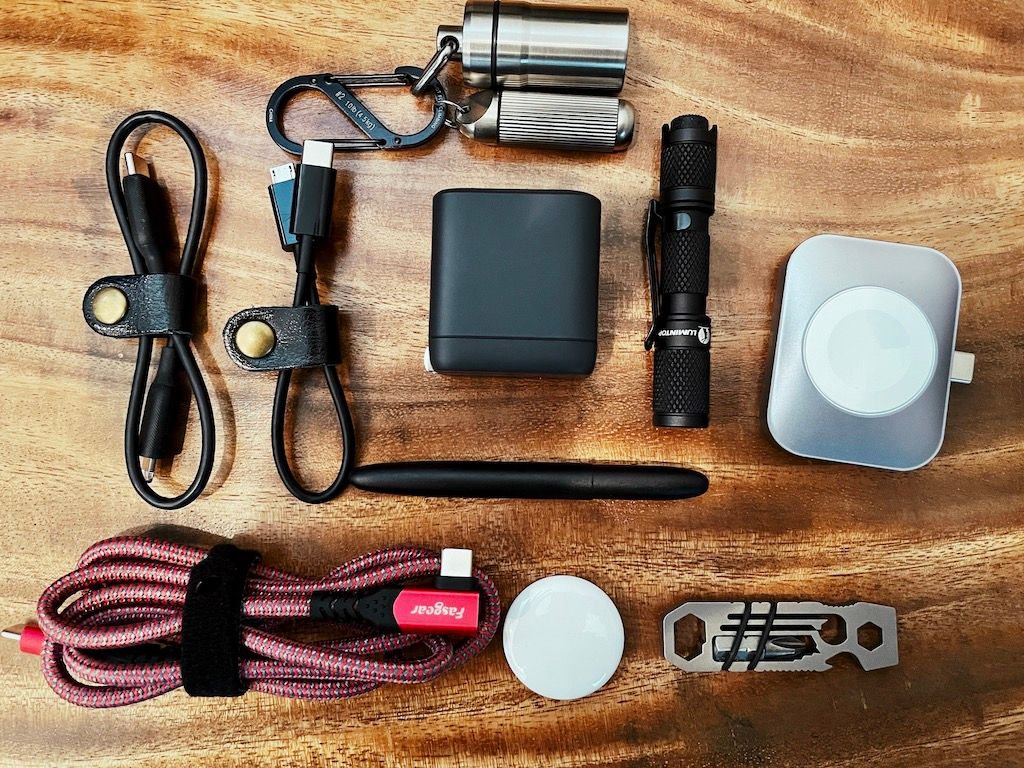 Here's the shopping list:
Not shown that's also with me:
Tom Bihn Ballistic Organizer — what I carry all this in (in my bag); however it looks like the Ballistic is out of stock, with production starting soon.