Over One Hundred Worthwhile Dilemmas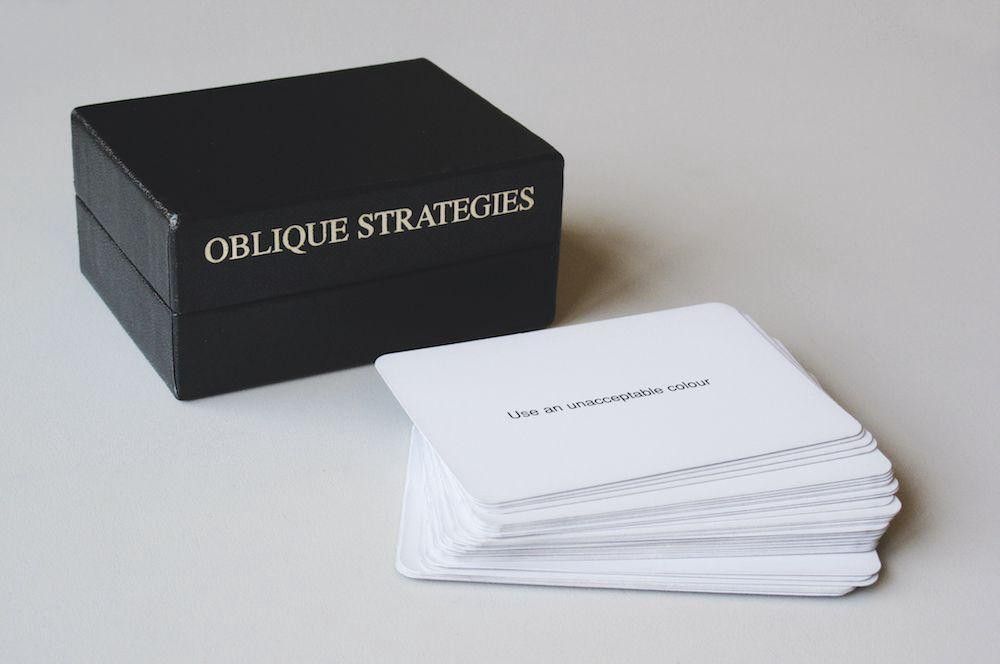 I was introduced to the concept of 'Oblique Strategies' several years back (a.k.a. 'Over One Hundred Worthwhile Dilemmas') which is a 'card-based method for promoting creativity' created by Brian Eno and Peter Schmidt back in 1975.
The fifth iteration of the the physical deck, consisting of approximately 115 cards, can be purchased over at EnoShop if you're interested in a more tactile approach. I have an earlier version of the deck of my office desk.
What's behind the concept of Oblique Strategies: if you get 'stuck' or have a creative impasse, pull a random card from the deck and it will offer you a simple, effective course of action or alternative thinking to help generating ideas, break through creative blocks, and think about new thought patterns.
The advice can range from direct to obscure:
"honor thy error as a hidden intention"
"only a part, not the whole"
"lost in useless territory"
"idiot glee"
"take a break"
The goal of the cards (per Brian Eno) is "not final, as new ideas will present themselves, and others will become self-evident"; personally I find it best used to "trust" the card even if it is unclear. Let it drive you down a different path that wasn't initially evident.
Over the holiday break, I decided to mess around with iOS's shortcuts to create a "digital" version of this that I could run or consult no matter where I was.
It can also run on the Apple Watch; I now have it set up as the 'triple tap' action on the back of my phone. If I get stuck, tap three times on the phone and I'm presented with a new strategy.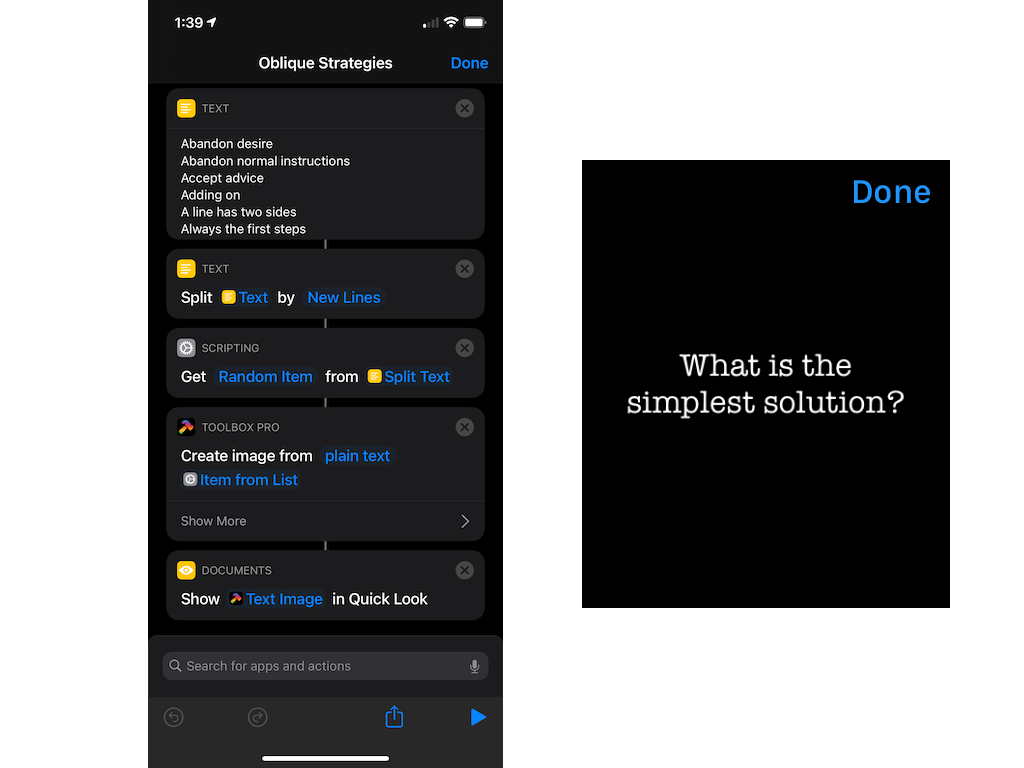 Next time you're experiencing a creative block, give Oblique Strategies a try. It may just get the ball rolling again.